2016 Predictions: Is this as Good as it Gets for the Leisure Property Sector?
December 22, 2015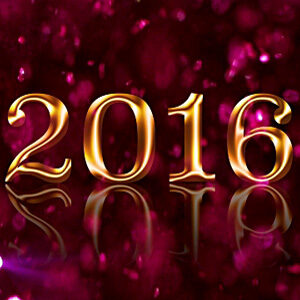 It looks set to be largely a positive year for the leisure sector, but have we seen the best of the market in the current cycle? Will economic and political uncertainties also mean 2015 was as good as it gets?
That said, there is much to look forward to in the coming 12 months and many aspects of the leisure industry are showing plenty of promise…
LEISURE INVESTMENT
1. We are likely to see a slow-down in transactions from 2015, due to a shortage of prime properties coming to the market. With fewer quality assets changing hands, prices will remain at current levels.
2. Yield compression will come to an end, and investors will need to rely on rental growth to generate returns and profit. Some softening in the leisure commercial property market is quite possible.
3. Increased liquidity in the market from private equity companies, who are looking to buy smaller-sized roll-out businesses. We will see a continuation of small groups looking to build their portfolios with a view to exiting in the next few years to private equity companies for a substantial sale price.
4. Sale and Leasebacks on the rise. We will see more sale and leasebacks in the pub sector as operators capitalise on buoyant property prices and enabling them to reinvest back into growing their business.
OPERATOR TRENDS
1. There remains no end in sight for competition driving rents and premiums, buoyed by consumer demand and changing spending habits.
2. As the fight for sites continues in Central London, we expect to see an in-fill of A3 sites in fringe locations, especially around Holborn, Bloomsbury, Queensway, Southwark, City Road, Aldgate, and Deptford.
3. Likewise with London becoming too expensive for occupiers and living, brand rollout will move heavily into regions and into important provincial centres, but rents and premiums will increase within those locations accordingly.
4. Shared dining will continue to evolve both café court style, with the new incantation of food courts and urban market style eating areas, appealing to not just the shopper so bringing a different demographic into the shopping environment.
5. An increasing number of leases being taken "outside the act". As landlords are becoming more savvy and professional, they recognise the benefit in not giving away control of their building.
6. Turnover rents have become more prevalent on the high street and non-estate properties. This will become increasingly utilised by landlords in 2016.
7. We will start to see the erosion of some independent landlords in central London. Estates, with developers and funds pricing them out of the market.
8. International brands will continue to look for prime London sites as an international showroom for marketing their concepts. The continuation of overseas money coming into the UK is only fuelling high premiums and rents.
9. Likewise in the pub sector there will also be continued big premiums in London for free of tie leasehold and freeholds.
10. Less street food traders taking permanent sites due to costs of finding a site and running bricks and mortar becomes increasingly difficult to fund.
11. Experiential dining will continue to evolve. We will see more guest pop ups within a restaurant, rotating chefs, visiting chefs from abroad…anything to enhance the 'experience' for the customer and increase PR value of the site/scheme.
12. More tail-end disposals from pub companies and more pub cos looking at managed concepts.
POLITICAL PRESSURES
1. Market uncertainties around a 'Brexit' will negatively impact decision making from many operators until after the referendum.
2. The imminent Rating Revaluation will impact many operators' property decisions. With draft rating revaluations from the VOA not known until approximately the end of H1, this will add to the uncertainty.
3. In the pub sector, due to the Market Rent Only (MRO) option, we will see prices drop on tied leases with under 10 years left.
4. Employment issues surrounding wage inflation and the working wage. The impact of the National Living Wage could have an adverse effect on corporate results. Issues surrounding customer service charges and tipping could also have an adverse effect on corporate profits.
5. A terrorist attack is likely which would affect the whole leisure sector negatively. The fear of terrorism may keep people at home.
6. The above factors are likely to combine to lead to a stalling of the corporate market in the sector.