BCSC Appoints DCL's Camilla Topham to its main Board
June 1, 2016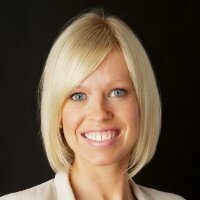 BCSC has appointed Camilla Topham, Chair of BCSC's Next Generation (NextGen) Committee, to its main board – the first time a major membership organisation in the retail or property sectors has appointed a 'next generation' member to such an influential role.
Camilla is a Director at Davis Coffer Lyons, having joined the Development and London Estate Leasing Team in 2015. Camilla is firmly established as a leading leisure property consultant and has extensive knowledge of leasing new and established mixed-use developments in central London and nationwide.
The move is the latest step in the delivery of BCSC's "Strategy 2020" – a key element of which is to build a more dynamic organisation and improve inclusivity of the organisation and the industry – as part of a wider vision to enhance the value BCSC delivers for members through career and business development, insight and influence, and raising professional standards.
As Chair of BCSC's NextGen Committee, Camilla supports, mentors and encourages young professionals in the retail property sector – through social networking with peers, educational seminars and tours with industry experts and continuing professional development, as well as by providing a collective voice to share new ideas.
BCSC has announced Camilla's appointment having committed, just over a year ago, to make all retail property professionals under 30 members of BCSC at no cost – providing unlimited access to all the organisation's products and services – with the initiative having increased BCSC's NextGen membership by over 100%.
BCSC President Mark Bourgeois said: "The new generation of retail property professionals are the future leaders of our constantly-evolving industry. This appointment will enable Camilla, and other young professionals involved in our NextGen programme, to directly shape, influence and challenge BCSC's aspirational and forward-looking agenda. Our highly-respected research, education, awards, events and campaigning activities benefit greatly from the creative thinking of this group of BCSC members and we're committed to growing this programme further."
Camilla Topham said: "We have an incredibly dynamic NextGen committee which has grown in both number and diversity over the past twelve months since I have been Chair and as a result we have doubled the membership. I am absolutely delighted to have been elected to the main board – not only to represent the NextGen in shaping and influencing the future of the BCSC, but also in acknowledging the growing influence of food and beverage and leisure in shaping and evolving all types of retail destinations."