Bill Granger Confirmed for Cadogan in Chelsea
February 13, 2017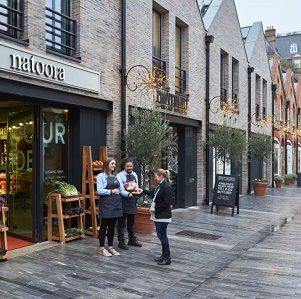 On behalf of Cadogan Estates, Davis Coffer Lyons' Development and London Estates Leasing team has secured TV personality and restaurateur Bill Granger for a site in London's Chelsea.
This will become the fourth Granger & Co site in the capital, located in Pavillion Road, in the new courtyard development just off Sloane Square. It will serve 100 covers when the restaurant opens in late spring. The Australian chef owns and manages 16 restaurants worldwide.
Hugh Seaborn, chief executive of Cadogan, said: "Granger & Co is the perfect new addition to Pavilion Road. Its relaxed all-day dining is exactly the right fit for the neighbourhood and I'm sure will fast become a Chelsea favourite."
Pavilion Road is part of Cadogan's place-making strategy for Chelsea. It includes luxury retail on Sloane Street alongside enhancements to the public realm.