Bird to Open Fourth Site at Westfield Stratford
August 4, 2016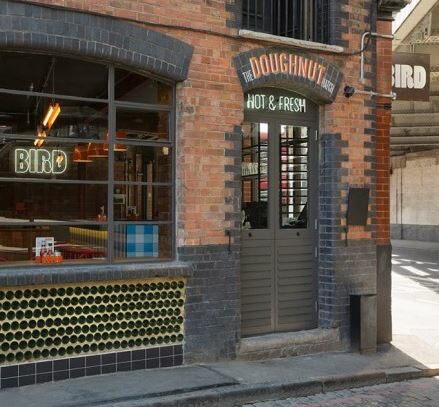 BIRD, the free­range chicken, waffles and doughnuts concept, has secured a fourth site at Westfield Stratford, Europe's largest urban shopping centre, set to open later in 2016.
It will offer a shorter menu in the kiosk­style operation, located at Unit FC2007 in the Café Court. The space comprises
549 sq ft with an additional 242 sq ft storage. It will open in the shopping centre with an adapted price point for the market.
Advising Westfield Shoppingtowns on the deal, Camilla Topham, Director at Davis Coffer Lyons, said: "Since its inception in 2014, BIRD has proved hugely popular with London foodies and has expanded in Shoreditch, Highbury & Islington, and most recently, in Camden. There was a gap in the market for a higher quality, fun free-range fried chicken offer and Canadian husband and wife team Cara Ceppetelli and Paul Hemings will be a very welcome addition to the centre for the Westfield Stratford customer base."
Paul Hemings, the co­founder of BIRD, said: "The Westfield opportunity really came out of nowhere and is not something we ever thought would be a reality. They work with a lot of operators we really admire and it was a huge opportunity for us so we jumped at it."
Co­founder Cara Ceppetelli said: "It's been an incredible two years for BIRD and Westfield Stratford City presents an exciting opportunity to expand our brand. Londoners have really embraced what we are about ­ high quality, free­range fried chicken the way it's meant to be ­ and we look forward to bringing this ethos to our Stratford site."