Blog Post: Market Rent Options for Tied Pub Tenants
April 28, 2016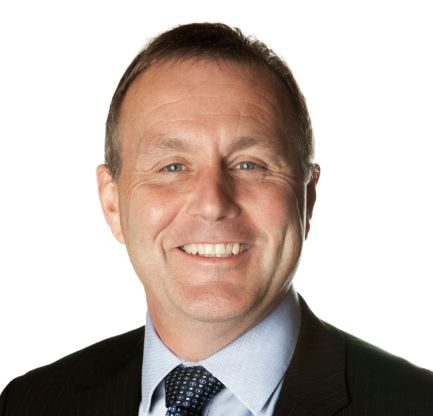 After many years of consultation and deliberation, the government is finally introducing the regulations – the statutory "Pubs Code" – that will give tenants of PubCos with more than 500 (tied) public houses the right to an MRO – a free of tie Market Rent Option.
This is, therefore, of interest to tenants of Admiral Taverns, Enterprise Inns, Greene King, Heineken UK (Star Pubs & Bars), Marstons and Punch Taverns.
As it stands there is no transitional period and so this will be introduced from 26 May 2016 and apply from that date.
The devil was always going to be in the detail and it is important to note that:-
Tenants can consider tied and MRO offers in parallel but will have no obligation to accept the outcome of a tied rent assessment until they have the MRO figure and vice versa.
The right to MRO will apply whether the tied rent is due to go up, decrease or remain the same.
The Pub Adjudicator will arbitrate any MRO rent that cannot be agreed.
If the Pubco is making substantial investment in the fabric of the building, then they may be exempt from a MRO application from the tenant; the minimum threshold for a 'significant investment' is set at 200% of the pubs 'dry rent' and the deferral period is a maximum of seven years.
A tenant may request a MRO if there is a significant increase in prices for tied products and services, outside defined tolerances.
The right to seek a MRO is not only at rent review or lease renewal but can also now be when there has been a significant impact on trade due to a 'trigger event'.
On this last point, a 'trigger event' is something that either has an impact on only the tenant's pub; or has an impact on more than one pub. If it's the latter then: changes to local infrastructure, changes to local employment, long-term changes to the local economic environment, and local environmental factors must all be considered. Or, can be shown to be a direct consequence of a change in the tie imposed by the pub-owning business – e.g. the removal of a popular product.
So, how should the industry feel about this? Much was made by the campaigners of the desire to ensure that tied tenants should be no worse off than free of tie tenants and the latest government document states that the statutory Pubs Code is intended to deliver that principle.
The Pubs Code ensures that the tenant can consider tied and MRO offers in parallel but at DCL, we are conscious that in the past we have seen nil and nominal increases in rent, from tied to fee of tie, and in contrast free of tie rents at two times or more the previously tied rent.
In valuation terms the free of tie rent that is proposed should reflect the rental market levels for free of tie public houses, not via some arbitrary adjustment to shadow profit and loss sheets.
Also, a valuer should not be fettered by a tied passing rent as the reason for that current rent being what it is may not be relevant at the new rental valuation date – regard should be had to current market evidence.
In any property market, rents are fixed by supply and demand. In that respect demand for free of tie and tied pubs will be different and this is likely to become more pronounced – in other words two sub-markets.
The key is for a pub tenant, who may otherwise assume that a gross profit adjustment will produce the resulting jump from tied to free of tie, to obtain good professional advice when considering a MRO.
For those tied tenants with Pubco or brewery landlords who with less than 500 (tied) pubs, it is hoped that the voluntary code will continue to run and develop via PIRRS and PICA-Service.
Howard Day is Director with the Valuation and Landlord & Tenant Teams at DCL. He is a PIRRS Panel valuer and is known for his expertise in the valuation of public houses. 
Notes:
This summary is by no means exhaustive and there is more detail in the following document which is not covered by this briefing:-
https://www.gov.uk/government/uploads/system/uploads/attachment_data/file/516715/bis-16-229-government-response-2016-pubs-code-and-pubs-code-adjudicator.pdf