Bocca Di Lupo Secures Prime Site in Seven Dials for New Flagship
November 10, 2014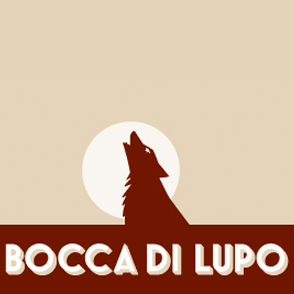 Shaftesbury PLC has today announced that the founders of Bocca di Lupo, Jacob Kenedy and Victor Hugo, are to open a new 4,000 sq ft restaurant, set across two floors, at the gateway to Seven Dials on Cambridge Circus. Described by Kenedy as 'boisterous, accessible, affordable and utterly delicious', the new concept aims to make brilliant food inexpensive and to bring quality to a prominent high footfall corner. It will open next spring.
Bocca di Lupo beat significant competition from a number of leading international restaurant brands for the site, which Shaftesbury actively marketed as a flagship opportunity in a prime location in central London.
Commenting on the news, Charles Owen, Seven Dials Portfolio Manager at Shaftesbury, said: "Seven Dials' reputation, combined with the growing momentum behind Crossrail and the benefits that will bring, meant demand for this site from high quality operators was very strong. The concept from the founders of Bocca di Lupo stood out because of its originality and the way it complements the surrounding Seven Dials context. This is going to be a very exciting addition to Seven Dials and will bring something new to the area, adding to its reputation as London's focal point for leading UK and international brands."
Jacob Kenedy, chef/proprietor of Bocca di Lupo, added: "This is a fantastic opportunity for our brand. Shaftesbury have a reputation to be exacting, visionary landlords, and I look forward to working with their full support on a project that promises mutual benefit – enriching the offering and appeal of Seven Dials, and giving us access to a landmark site of unparalleled high profile. I cannot wait to open, as I am confident the public will have as much fondness and love for our new concept as I do."
The restaurant will benefit from the significant investment currently being made at Cambridge Circus and along Charing Cross Road, in advance of Crossrail opening in 2018. In addition, Shaftesbury is investing throughout Seven Dials to improve the environment for visitors in readiness for Crossrail coming to Tottenham Court Road underground station, which is anticipated to serve 108 million passengers annually by 2026.
The new restaurant opportunity will be a further addition to Seven Dials' unique mix of international restaurants and bars, including Marcus Wareing first stand alone restaurant Tredwell's, Compagnie des Vins Surnaturels, which is owned by the company behind the renowned Experimental Cocktail Clubs in London, Paris, New York and Ibiza, and Ape and Bird, Russell Norman's latest concept. Other recent restaurant additions include Ross Shonhan's Flesh & Buns and Homeslice, the authentic wood fired pizzeria, creating a vibrant and eclectic dining offer. The international flagship trend is also reflected in the Seven Dials' retail mix, which includes recent UK debut stores for brands such as Franklin & Marshall, Industrie, Caudalie, Le Coq Sportif and Element.
Davis Coffer Lyons & JLL acted for Shaftesbury. Bocca Di Lupo represented themselves.