Breddos Tacos to Open Second Site
July 6, 2017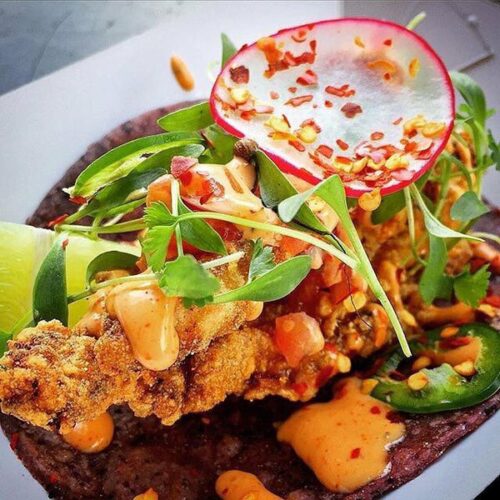 The team behind London's Breddos Tacos has revealed plans to launch a second restaurant on Kingly Street in Soho, part of Shaftesbury's Carnaby Estate.
Founders Nud Dudhia and Chris Whitney opened the first Breddos in Clerkenwell in December following the success of a pop up in a Hackney car park. They have revealed that the new 84-cover taqueria, which is double the size of the original site, will feature a basement and margarita bar. The kitchen will include a custom-made wood grill and charcoal spit which will cook new regionally-inspired Mexican dishes. The new restaurant will also feature a specially designed pizza oven which will be used to make Mexican pizzas.
Dudhia said, "It's always been an ambition of ours to return to Soho after our stint at The Player many years ago. We're super excited to introduce customers new and old to some of the new dishes and drinks we have created for Soho."
Davis Coffer Lyons advises landlord Shaftesbury on its food and beverage offer across its property portfolio.