BrewDog Appoints DCL for BottleDog Sale
February 16, 2017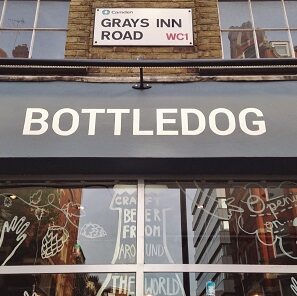 On behalf of Scottish brewer and pub operator BrewDog, Davis Coffer Lyons has been instructed to market its final Bottledog on Grays Inn Road, near Kings Cross.
Connie Start, associate director, Davis Coffer Lyons, said: ""The site has a combination of A1 and A4 use over ground floor and basement so could suit a variety of tenants. It's located right next to the ITN/Channel 4 News offices, and there are many other corporate businesses and local amenities nearby.""
Davis Coffer Lyons' Pubs and Bars team is marketing BottleDog, which opened in April 2014, for a premium of £50,000. It is available on a 15 year lease from 2014, at a passing rent of £48,500 per annum. It is located within easy walking distance of Kings Cross, Russell Square or Chancery Lane tube stations.
BrewDog Retail managing director David McDowall said: "It was a really difficult decision to close the doors to BottleDog Kings Cross in order to focus our efforts on our combined bar and bottleshop sites. Although a popular site with plenty of BrewDog fans, dedicated bottle shop sites sit out with our core plan. Investments into our other locations will continue to increase the availability of awesome take­away beer in BrewDog bars. There are other big plans on the horizon? new bars, epic brews and plenty more awesome projects coming your way in the next year!"