Brewery start-up pair sell Peckham's Old Nun's Head
October 21, 2014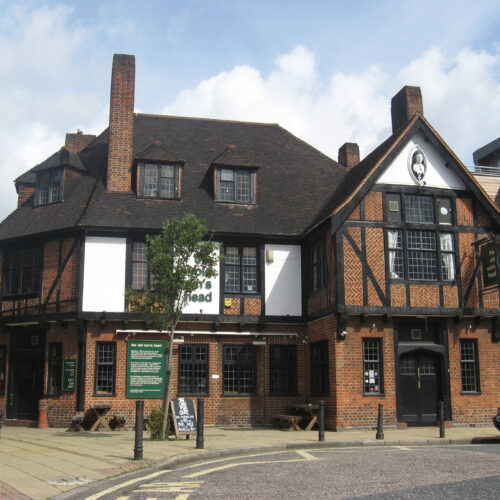 The Old Nun's Head in Peckham has been sold by Daniel Rowntree and Louise Lawler through Davis Coffer Lyons – the leisure specialists – in order to focus on their new brewery start-up Bearhug and burger bar Stokey Bear (a joint venture with Burger Bear) in Stoke Newington.
The Punch leasehold was acquired by Laine Pub Company and is the eighth London site for the 45-strong pub group led by Gavin George and backed by Luke Johnson's Risk Capital Partners.
Rowntree is also a director of specialist drinks marketing agency Elastic – in partnership with Mathew Clark – and creator of Craft Beer Rising. Lawler is now sales manager for BearHug, responsible for South East London.
Chris Bickle, Associate Director at Davis Coffer Lyons who acted on behalf of Laine Pub Company in the off-market deal said: "Dan and Lou purchased The Old Nun's Head from us almost five years ago, during which time they have doubled trade and created a superb neighbourhood pub business. A few years ago we sold Laine Pub Company The Great Exhibition in adjacent East Dulwich, which has been a tremendous success, and it made perfect sense for them to take on The Old Nun's Head.
"The areas around Peckham are increasingly popular at the moment, which may be partly down to the ripples created by the emergence of Brixton as a leisure hub, as well as the recent growth in the residential market which has attracted a more varied demographic to the area."