Chateau Margaux to Launch First London Wine Bar
July 29, 2016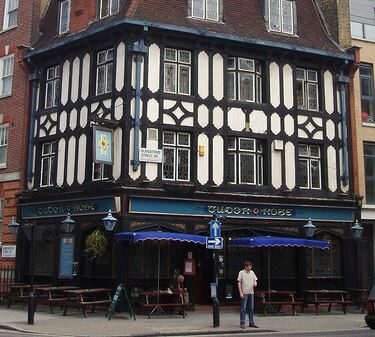 Chateau Margaux, the famed Bordeaux-­based wine producer, has completed a deal to open its first wine bar in London. The company has acquired the Tudor Rose pub in Marylebone's Blandford Street for the new venture, which is described as a "relaxed and relatively 'reasonable' wine bar with a small food offer".
Davis Coffer Lyons and Restaurant Property advised the landlord, the Portman Estate, on the leasing of the property, which comprises 3,180 sq ft over ground floor, basement, and three upper floors. The detailed history of the pub is unknown, but it is believed the internal trading areas date back to 1920.
The leasehold interest was secured on a new 20 year lease at a rent of £155,000 per annum exclusive.
Camilla Topham, Director, Davis Coffer Lyons, said, "The area between Marylebone High Street and Chiltern Street are fast becoming well established as a "foodie" destination, especially with the addition of the Chiltern Fire House, which raised the profile of the destination which was well known for the likes of Trishna, Il Baretto and L'Autre Pied.
There is also a tremendous selection of excellent independent operators taking space nearby, including Jikoni (from serial restaurant investor Ratnesh Bagdai with chef and food writer Ravinder Bhogal) as well as Yosma on Baker Street and the recently opened Opso on Paddington Street."
It is believed that Chateau Margaux is likely to further roll out concept into the likes of Paris and New York, before looking at opportunities in the Far East.