Dabbous Owners Announce Major New Initiative
February 27, 2017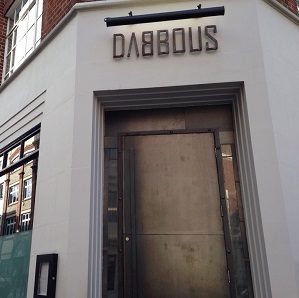 Ollie Dabbous and Oskar Kinberg, co-owners of the Michelin starred Dabbous, are delighted to announce a major undertaking set to launch in late 2017/early 2018. Such is the scale of the initiative, that they will close Dabbous this summer in order to concentrate all their efforts on this ground-breaking new venue.
The opening will involve the entire team, complemented by additional members of staff, although the restaurant will have a completely different identity to that of Dabbous.
As of today Dabbous' lease will be placed on the commercial property market, under the direction of Rob Meadows at Davis Coffer Lyons.
Ollie Dabbous, said: "We have been offered an amazing opportunity that enables all of us to grow and evolve. Naturally we are sad to be closing Dabbous, but at the same time we are all very much looking forward to the next chapter. It's a phenomenal site and we can't wait to get started. In the meantime, I will savour my remaining months cooking in my current kitchen and making our guests happy."
The restaurant will remain fully operational until details of the new venture have been finalised, most likely in early summer. Reservations for Dabbous will be accepted until the end of June, on a first come first served basis.
Further details of Ollie and Oskar's forthcoming project will be announced later this year, or early 2018.