Darjeeling Express Indian Supper Club opens permanent site
February 14, 2017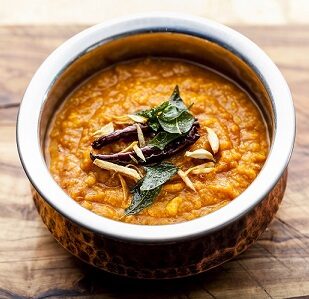 On behalf of landlord, Shaftesbury, Davis Coffer Lyons has confirmed the forthcoming arrival of Asma Khan's Darjeeling Express to the Kingly Court scheme in Carnaby, opening spring 2017.
Located on the second floor of Kingly Court, alongside Dirty Bones and Le Bab, Darjeeling Express is the brain child of self-taught cook Asma Khan, and is her first permanent restaurant. Khan will serve authentic food in large sharing platters, replicating the old fashioned 'dawaat' or feast which was part of her family tradition in India.
The 1,206 sq ft restaurant with an open kitchen, will offer diners a chance to see the unique kitchen, run by housewives. Most of the women began as part-time assistants when Asma started her business four years ago and have stayed with her over the years forming the foundation on which the success of Darjeeling Express has been built. Once open, Darjeeling Express plans to donate to a charity initiative that supports second daughters in Kurseong village in the Darjeeling district in Bengal.
Khan's ancestry stems from the royal Mughlai and Nawabi School of cuisine. Khan combines her North Indian culinary traditions from her father's side combined with her mother's Bengali heritage and family dishes from the Nizam court in Hyderabad.
Darjeeling Express joins late night bar, Disrepute, as Kingly Court's latest opening. Kingly Court, the innovative well-established dining and social hub in Carnaby, is part of Shaftesbury's ethos to develop Carnaby as the leading dining destination in the heart of London's West End. The three-storey food hub is now home to 22 restaurants, cafés, bars and food operators, all centred around an open-air courtyard which offers year-round al-fresco dining thanks to a retractable roof that allows the courtyard to be open throughout the summer months, yet sheltered in the winter.
Shelley Webb, Shaftesbury: "Carnaby has always been at the forefront of everything that is new and different and Kingly Court is an example of this – a response to a gap in the market for a major food and drink destination in Central London. Kingly Court's diverse mix of food and drink operators has become an instant hit with shoppers and locals in the area and Darjeeling Express is an exciting addition to the courtyard."
Asma Khan, Founder, Darjeeling Express: "I am excited to be opening my first permanent restaurant in Carnaby's Kingly Court. To be surrounded by other independent restaurants is the perfect setting for Darjeeling Express to open its doors. Located in the heart of the West End alongside such diverse cuisines is the perfect environment to introduce Londoners to authentic Indian home cooking."
Davis Coffer Lyons advises Shaftesbury on its food and beverage strategy and tenant mix. Carnaby has become the dining destination of choice for the West End and is renowned for its exceptional mix of over 60 independent restaurants, new dining concepts and cafés.