Darwin & Wallace Opens at Battersea Power Station
July 13, 2017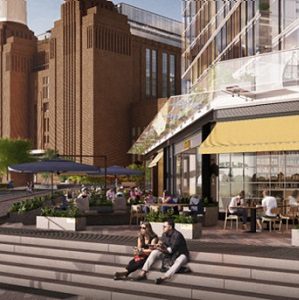 Bar group Darwin & Wallace is gearing up to open No 29 Power Station West on Friday 28 July 2017.
In a deal secured through Davis Coffer Lyons on behalf of the Imbiba-backed group, No 29 Power Station West is set to be the only pub joining a selection of all-independent traders in the Battersea Power Station's 'Circus West Village'. It will provide an all-day drinking and dining experience with a food menu featuring locally sourced ingredients and dishes to suit all occasions.
Situated between the Power Station and Battersea Park, No 29 Power Station West and according to Propel News will have a stripped back utilitarian feel that rings true to the areas industrial heritage and reference the style of the period.
Mel Marriott, Darwin & Wallace managing director, said: "We feel privileged and very excited to open our fifth pub in one of London's most iconic locations. Together with our one of a kind collaborators, we are building a place of integrity, a place with a sense of home. With references to its industrial past and its iconic location and views over the river and the arches, No 29 Power Station West will be the perfect backdrop for eating and drinking."
DCL has acquired all six sites for Darwin & Wallace to date.