DCL Completes Sale of Dabbous
July 25, 2017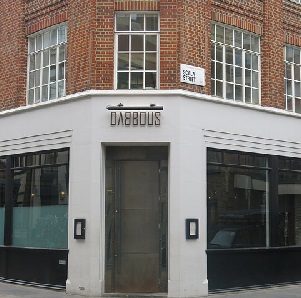 On behalf of Ollie Dabbous and Oskar Kinberg, co-owners of the Michelin starred Dabbous, Davis Coffer Lyons has completed a restaurant property assignment of the recently closed Dabbous restaurant in Fitzrovia.
The 2,600 sq ft premises at 39 Whitfield Street have been taken on by Mathieu Germond, former co-owner and restaurant manager of the nearby Pied á Terre restaurant for 14 years. Germond has planned a new restaurant inspired by his upbringing in the small village of Noizé in the Loire Valley region of France, based on simple, convivial, and seasonal ingredients with a rustic cooking style. A six figure premium was secured for the lease, which has 14 years remaining and includes the ground floor and basement.
The new restaurant kitchen will led by Ed Dutton as Head Chef, who has worked with Germond at Pied á Terre and Pied Nus, and restaurateur David Moore has also advised on the concept.
In February 2018, Ollie Dabbous and Oskar Kinberg announced that Dabbous would be closing at the end of June 2017 in order for them to focus their efforts on a new and bigger project launching in 2018.
Rob Meadows, Director, Agency & Leasing at Davis Coffer Lyons, said, "This has been an interesting project to work on particularly because of the perceived inactivity or appetite for paying premiums for lease assignments. It is a fantastic example of a well-located restaurant held on a solid lease with the benefit of a well thought out and high spec fit-out selling well. The decision to make public the sale of Dabbous was in fairness to staff and suppliers and was a good way to enhance awareness. This, combined with our market knowledge generated strong interest. The deal shows that appetite in the market for quality assets in strong locations is unwavering. I wish Ollie, Oskar and their team the best for the new venture."
Ollie Dabbous said back in February, when Dabbous was placed on the market, "We have been offered an amazing opportunity that enables all of us to grow and evolve. Naturally we are sad to be closing Dabbous, but at the same time we are all very much looking forward to the next chapter. It's a phenomenal site and we can't wait to get started. In the meantime, I will savour my remaining months cooking in my current kitchen and making our guests happy."
Davis Coffer Lyons acted for the vendor Ollie Dabbous. Restaurant Property acted for Mathieu Germond.