DCL Completes Trio of Pub Deals in Islington
August 2, 2016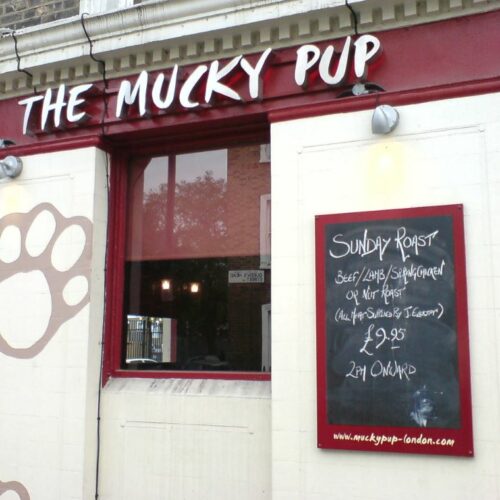 Leisure property advisers Davis Coffer Lyons has completed a trio of pub sales in London's Islington.
The Mucky Pup public house has been sold on Queen's Head Street, off Essex Road, sold to Angel Comedy Limited. It includes a snooker/games room, three-bed living accommodation and beer garden. A premium was secured for the leasehold premises, which are held on the remainder of a 10 year from 2013 from Enterprise Inns Plc at a passing rent of £43,000 per annum.  Angel Comedy – which makes comedy accessible to the masses through offering free comedy nights – had previously operated from a room above the Camden Head in Islington, but acquired its own premises through securing over £46,000 via a crowd funding drive on Kickstarter. The team said the money will allow them to finish work on the venue, build a training room and podcast studio and start developing community projects. The vendor was a private company, Raftco Limited.
Connie Start, Associate Director at Davis Coffer Lyons, said: "Angel Comedy has a very loyal following and the previous landlord chose to sell to them despite the fact we secured some very competitive bidding for the premises. The Islington pub property market continues to be one of the most dynamic in the sector. Strong, defensible assets like this, which offer great scope to develop trade and have good unexpired lease terms, are highly desirable."
On behalf of Gorgeous Pubs, DCL has sold Shillibeers to the West Berkshire Brewery. Located on the ground floor underneath the well-known Pleasance Theatre, the property was sold for a £500,000 premium on a 10 year lease Free of Tie. The passing rent is £50,000 per annum. DCL has since acquired a new North London property for Gorgeous Pubs – The Bull in Highgate – from The London Brewing Company. The West Berkshire Brewery is an award-winning microbrewery in Yattendon, Berkshire. It has also operated the Rising Sun pub at Stockcross for nearly 10 years.
Finally, The Hop and Berry pub on Liverpool Road, a Free of Tie public house comprises 2,000 sq ft with a substantial three bed flat and beer garden. The freehold sale was sold to KRNS Properties Ltd, commercial property developers and operators of the Reel Cinema group for an undisclosed sum.