DCL Dishes Up Two New Restaurants for Shaftesbury in London
April 4, 2017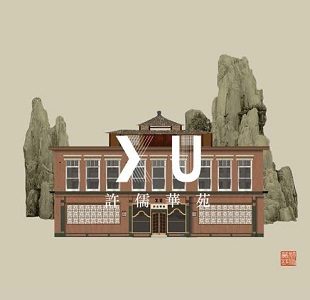 With a commitment to long-term curation, DCL has advised landlord Shaftesbury on two new restaurant lettings and openings within both the Chinatown and Seven Dials estates.
These include new Taiwanese restaurant and bar concept, XU, which will make its debut in a 2,479 sq ft split level site at 30 Rupert Street. From the creators of BAO in Soho and Fitzrovia, XU will immerse diners in the world of Taiwanese cuisine, showcasing the island's unique cultural diversity when it opens this spring. Catering for 44 covers, the restaurant design, by Brady Williams, is inspired by 1930s Taiwan and will include an emerald tea counter, wooden ceiling fans and pink marble dining bar framed by a hand painted 'Mountains of Taiwan' mural. A 24-cover Taiwanese 'tea bar' on the ground floor serve rare and competition level leaf teas, providing diners with an insight to traditional Taiwanese tea ceremonies.
The latest addition highlight the area's diverse dining offer, which provides a genuine experience of East Asian culture that blends modernism with Far Eastern traditions.
In the Seven Dials area, DCL secured Boki, which will be launching its progressive coffee shop concept within a 1,300 sq ft space on 20 Earlham Street. Boki was founded by Kim Mahony Hargreaves and Boris Becker in 2014, combining their careersin hospitality and business management. They opened their first café in 2015, working with Allpress coffee, T2 tea, and London based food and drink producers to create a healthy and wholesome breakfast and lunch menu. The debut Boki site was shortlisted for the 2015 Restaurant and Bar Design Awards and their new Seven Dials location will be designed by Moscow based design firm, Melspace.
The addition of Boki follow a very successful 2016 for Seven Dials that saw DCL advise Shaftesbury on deals including Bread Ahead, Chick 'n' Sours, The Barbary, and Saladpride join the restaurant and dining offer.