DCL Retains Crown as Most Active Leisure Agent in London for a Fifth Time
March 7, 2016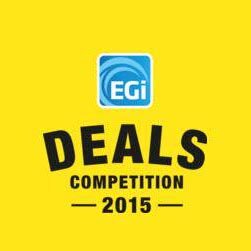 Specialist leisure property advisers Davis Coffer Lyons has once again retained the top position as the most active agent for the leisure and hotels category in the annual EGI Done Deals Awards. For the fifth year in a row, Davis Coffer Lyons' agency specialists have maintained the top spot of the rankings for Greater London leisure and hotels, and finished in the top five for the UK overall.
David Coffer, Chairman at Davis Coffer Lyons, said, "This is a tremendous accolade which provides the industry with solid statistical evidence of the wonderful results a boutique firm can produce at the top of its game. Despite the consolidation by the biggest property firms over the years, the results show that when it comes to leisure, it's the true specialists who make up the backbone of our industry."
"Out of the top four agents nationally for leisure and hotels, we were the only boutique firm in the rankings – which operates from a single office premises – proving that it is the quality of the talent which gives us our superior market share, not the number of agents."
Davis Coffer Lyons was also awarded third place for leisure in the South East (excluding London) and in the North East region.
The firm currently holds the title as Specialist Adviser of the Year at the Estates Gazette Awards and has also recently been shortlisted as finalists for Property Week's Property Awards as Leisure Agency Team of the Year.