Disposal of 23-strong pub investment portfolio
February 16, 2015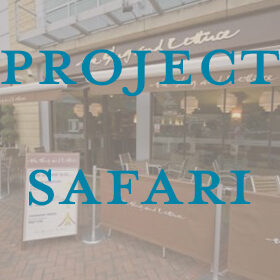 Coffer Corporate Leisure, on behalf of vendor PFA Acquisitions, has completed the sale of a third portfolio of freehold pubs let to Stonegate Pub Company Limited or subsidiaries benefiting from a guarantee by the full Stonegate covenant. The 23-strong investment portfolio has been acquired by Mansford LLP for a consideration in excess of £30m.
The properties are geographically spread across the country, albeit with a north-eastern bias. The leases benefit from indexed uplifts throughout their 25 year terms and benefit from a guarantee by the full Stonegate covenant.
Details of the deal are confidential – it was reported the net initial yield is c.7%.
Mark Sheehan, Managing Director of Coffer Corporate Leisure said, "Pubs had been an unloved sector for some time and now investors are waking up to the fact that businesses that trade out of pub buildings – particularly in town centre locations – have traded for many years, have good underlying trade and strong alternative use values. With sensible rents and strong operator covenants pub assets are in demand. This is another example of the strength of the leisure sector and its increased popularity with investors."In the twelve months leading to, and culminating, in this transaction Coffer Corporate Leisure has advised on over £250 million of leisure property investment.
Knight Frank advised Mansford LLP.