Flurry of Post-Brexit Deals Alleviates Market Uncertainty in the Leisure Sector
August 18, 2016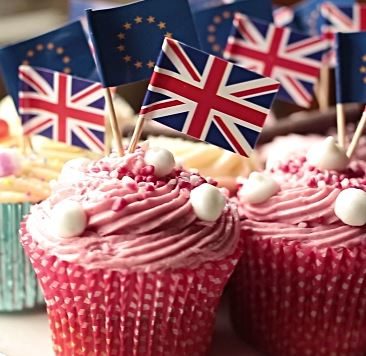 Leisure property leasing specialists Davis Coffer Lyons, together with investment arm Coffer Corporate Leisure, has completed over 60 property deals in the UK since the EU referendum vote in June 2016, substantiating the resilience of the leisure property market and its unwavering appeal to both operators and landlords.
The news comes off the back of the latest findings of the Coffer Peach Business Tracker, which reported that Britain's managed pub and restaurant groups saw collective like-for-like sales grow 0.3% in July against the same month last year, with London operators seeing a healthy 2.9% like-for-like sales uplift against July 2015. This was first indication that the country is not giving up on going out to eat and drink in the wake of the Brexit vote
In the investment market, Coffer Corporate Leisure has completed over £50 million of transactions over the past seven weeks since Brexit was announced, Mark Sheehan, Managing Director, has found that investor appetite has been particularly robust in the pubs sector. Sheehan said: "Following the referendum we experienced an initial hesitancy from the market to make big property commitments, but now that the first shock waves have passed, we continue to see similar activity as we did prior to the Referendum. A weaker pound is attracting certain overseas buyer to target the UK where they see value."
Since the EU Referendum, Davis Coffer Lyons has advised on the leasehold sale or acquisition of over 30 restaurant, café, bar, pub and shopping centre units throughout the UK. Whilst the majority of deals have been in Central London, transactions have also taken place in the West Midlands, Yorkshire, Northampton, Essex, Surrey, and Bournemouth. Recent signings include a string of new operators secured at British Land's Meadowhall Shopping Centre in Sheffield and at Westfield Stratford City in East London.
Rob Meadows, Director of Agency and Leasing, said: "Wagamama, Joe and the Juice, Vital Ingredient, Five Guys and Cote are just some of the well-established F&B brands who have secured new sites through DCL during the Brexit landscape. The list of tenant requirements for premises is as strong as ever, and not just in prime areas of London and key cities like Manchester.
"Whilst uncertainty in the market has been much cited as the root cause for some deals falling out, the fundamentals are unproven and there are other parties ready to take advantage where deals stumble. Our experience is that most operators are as hungry as ever to snap up sites for expansion, or deliver innovative new concepts to the market for the first time. It's still a very competitive landscape and nearly every property receives several bids.
And promisingly on the development side too landlord are still speculating and investing in projects. Whilst some operators are wary of increased costs resulting from economic and political pressures, to others a weaker pound is helping to offset these fears by attracting tourists to London and other
mainstream tourist centres. Generally our experience of talking to a large variety of operators is that consumer confidence is still there."