Fulham FC Appoints DCL on Mixed-Use Expansion Project
February 5, 2018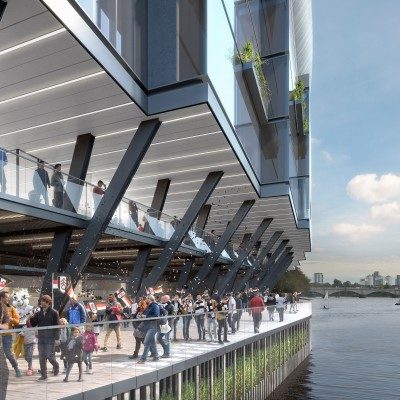 As part of its new major expansion project, Fulham Football Club has announced plans for a mixed-use scheme within a new riverside walkway along the Thames, creating a variety of leisure and food and beverage opportunities. Leisure property specialists Davis Coffer Lyons has been instructed to advise Fulham FC on creating a versatile community space of circa 50,000 sq ft, to include a range of eateries and licenced premises for local residents and visitors over five storeys.
The plans are included as part of a planning application by the Club to accommodate extra fans by demolishing its Riverside Stand and rebuilding it with two tiers of seating, increasing capacity at Craven Cottage from 25,700 to 29,600.  Fulham Football Club had already received planning permission for its previous Riverside Stand proposal in 2013. If Hammersmith and Fulham council grants permission for the new proposal, the Club plans to start work by May 2019 and finish in 2021. The new and enhanced design follows a period of consultation with supporters, residents and many stakeholders for which the Club received 'overwhelmingly positive' feedback at the exhibition events.
Paul Tallentyre, Executive Director, Davis Coffer Lyons, said, "The new walkway will open up a currently closed section of the Thames riverbank, offering a range of new facilities for local people to enjoy. Whilst this new proposal will still allow the River Thames walkway to be opened up, a characteristic of the approved design of 2013, the features of the most recent plan blend in harmoniously with the local area and aesthetically compliments the river front."