Greenwich Dining Transformation Continues
May 29, 2015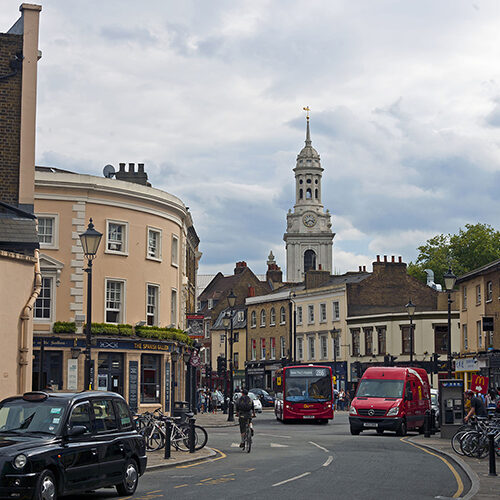 French artisanal deli and bistro Champagne + Fromage will be the latest in a string of exciting operators to arrive in Greenwich when it opens on Greenwich Church Street next to the historic market in June. Davis Coffer Lyons – the leisure specialists – is working with landlord Greenwich Hospital to curate a complementary selection of operators, which is transforming the area's dining scene.
This will be the third Champagne + Fromage, from entrepreneurial husband and wife team Stefano Frigerio and Maud Fierobe and cheese expert Franck Le Blais, following a pop-up-turned-permanent space in Covent Garden which opened in 2011 and Brixton Market which opened in 2013.
The 50 sq ft site will feature 20 indoor and 20 outdoor covers serving hot and cold rustic French food, including fresh tartines, together a variety of grower Champagnes available by the glass or bottle.
The fromagerie & shop will offer over 50 soft and hard French cheeses – all sourced from Une Normande à Londres – along with a selection of terrine, rillettes, cassoulets, confits, soups and jams, saucisses and more together with an extensive selection of 25 Champagnes available to take away from French Bubbles.
Kate Taylor, Associate Director at Davis Coffer Lyons said; "Hot on the heels of Sticks n Sushi's launch and with local operator Buenos Aires opening in June, we're delighted to welcome another exciting addition to Greenwich's eating and drinking offer, which is going from strength to strength, with another restaurant unit under offer"