Growing proportion of leisure in shopping centres
July 7, 2015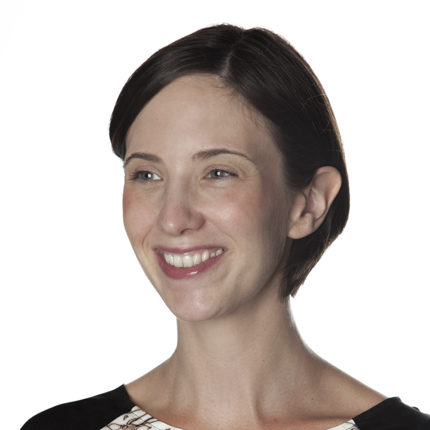 There has been much talk about the growing proportion of leisure in shopping centres, writes Kate Taylor of Davis Coffer Lyons, but is this a trend that's set to continue?
Leisure – including F&B – is undeniably increasing in importance to landlords, and is forming an increasing proportion of mixed use, retail and lifestyle schemes – from sub 10% of floorspace towards 20% and beyond. It's now well established that a strong eating and drinking offer improves both spend and dwell in retail destinations. Some landlords have embraced this early and are reaping the benefits. There are two elements to this; eating and drinking out, and other leisure uses – although there is a blurring of the boundaries in some cases – and we have seen, and are seeing, a behavioural shift in both cases.
We are eating out more than ever – the restaurant sector has seen turnover increase by 39% since 2010, with particularly strong growth in the fast casual, and fine casual, market. Up to and including February 2015, the Coffer Peach Tracker showed 23 consecutive months of consistent Like for Like Sales growth for the 30 restaurant and bar companies whose performance it tracks, with overall sales up 6.2% year on year for restaurants in May 2015.
Much of this growth is due to greater numbers of consumers dining out more frequently, as opposed to an increase in spend, with value-for-money remaining a key consideration, at all price points. With repeat custom driving revenue, operators need to be at the top of their game in terms of delivering on service and quality. We're also eating out at different times of day, transcending traditional mealtimes, with particular growth in the breakfast market and all day dining. Landlords are aware of these behavioural changes and responding to them, with a broader range of eating and drinking offers and significant development in terms of new food areas and restaurant extensions. There is healthy demand for space from branded restaurant chains, both large and small.
Our view is that this trend – this focus on food – is only going one way. The restaurant sector showed resilience throughout the downturn with spend affected as opposed to behaviour – eating out is now ingrained in our culture and consumers are only becoming more sophisticated, engaged and adventurous. This year in the US the amount spent by consumers at restaurants has outstripped grocery spend for the first time ever. And importantly for landlords, restaurants, unlike shops, are relatively immune to the threat of online retail. F&B now has an even more important role to play in creating reasons to visit a centre and enhancing customer experience.
So how much more leisure might we see in centres? There is of course a balance to be maintained in that restaurants – and leisure uses – are not a panacea for retail vacancies; they are an important and increasingly significant proportion of a rounded "lifestyle" offer, but quality is key as opposed to quantity, and the most important thing is to have a broad mix of eating and drinking offers, tailored to a centre and its audience, meeting different needs in terms of spend and occasion and incorporating points of difference that provide a compelling reason to visit. Whilst food and leisure will remain very much in the spotlight, we're unlikely to see growth in quantum continue at the same rate as it has in recent years.
As to the nature of other leisure uses, we've seen growth in terms of concepts blending leisure with drinking and dining – All Star Lanes and Brooklyn Bowl (bowling), Bounce and Ping (ping pong), Swingers (crazy golf) – a pop up to be followed by a permanent site- and with darts concept Flight Club due to launch, all responding to an increased desire for an experience that goes beyond a traditional meal or drinks at a bar – with the coining of the term "destoraunt" – including these and other venues that offer entertainment in the form of cabaret and comedy acts as well as DJs and dancing. Make no mistake however – these are big restaurant and bars, not "leisure boxes", as its food and drink sales that drives their turnover, and if landlords are looking at incorporating them within their schemes they need to be serviced properly in terms of kitchen extract duct and utility capacities.
We're also seeing an increasing number of requirements for active concepts such as trampoline and climbing clubs – large space users that may sit adjacent to a scheme rather than within it – particularly as their rental tolerance is much lower than F&B occupiers.
There is rental sensitivity with both these styles of use, but whilst the USP for bowling, ping pong, etc. may be perceived as a sporting / leisure use, it's the restaurant / bar element that supports the ability to sustain market rents. The difference to traditional F&B occupiers is that these users can take less prime or awkward space, such as basements and/or first floors. Cinemas of course form an important part of centres in terms of driving evening trade for restaurant and bar occupiers, and traditional leisure uses such as gyms can provide additional regular local footfall.
Some savvy landlords have been ahead of the curve for a while in terms of developing their food and leisure offer – the key is identifying the next big thing in terms of ancillary leisure uses, and tailoring it to their audience, whether it be young professionals or the family market. One audience that's currently uncatered for in this respect is the older audience – the "grey pound" – despite significant growth in terms of how regularly and how many of this group are eating out.
One family leisure use that's sure to make an impact is Kidzania, which has just launched at Westfield London, combining entertainment with education by way of real life role play. The concept has proved extremely successful in a number of other countries and will undoubtedly do so here in the UK, where there is already an eye on expansion.
One thing's for certain, for customers, their retail and lifestyle centre experience looks set only to improve.