Heads + Tails Bar to Launch in West Hampstead
September 28, 2018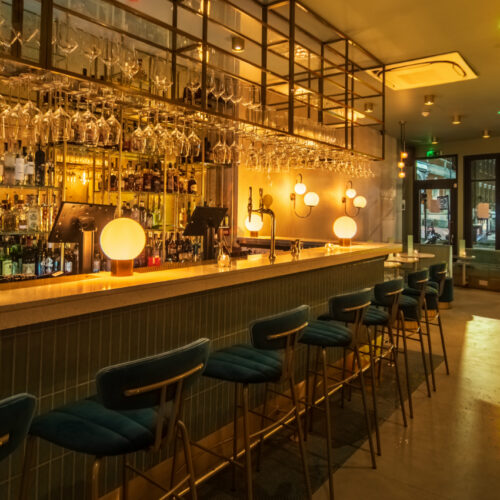 Bar industry veterans Will Partridge (Wax Jambu, Kilburn Ironworks) and Chris Dennis (Sovereign Loss, Disrepute) are collaborating on a new cocktail bar in West Hampstead, Heads + Tails.
The site – which will occupy the former Lately Bar, one of West Hampstead's longest standing nightspots, located on West End Lane, a laidback and village-like location – has been acquired through specialist leisure property advisers Davis Coffer Lyons.
The venue will be split into two sections. Heads, a bright and airy ground floor bar serving light cocktails, gins wines and aperitivo, juxtaposed with Tails, a dark, atmospheric basement bar specialising in whiskies and rums.
The cocktail menu will mimic the styling of the bar, featuring primarily light vodka and gin-based twists on classics and contemporary libations. Other lighter spirits act as accompaniments to produce a menu full of long refreshing cocktails as well as low and zero-alcohol and aperitivo-style drinks.
Beyond cocktails and spirits, Heads + Tails will also boast an extensive wine and champagne offering. Bar snacks will be available to accompany guests' chosen tipples. While both bars have their own individual and distinctive menus, all drinks will be available to order throughout the venue.
Davis Coffer Lyons and CDG advised on the deal.