Honest Burgers Drops into Dalston with 17th London Opening
November 14, 2016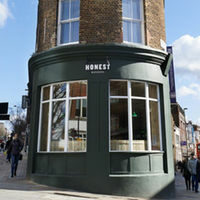 Honest Burgers has opened its 17th site in London following the acquisition of the former White Rabbit on Bradbury Street in Dalston, East London through DCL's Agency team.
Leisure property specialist Davis Coffer Lyons advised the landlord, Interface Properties Ltd, on the assignment of the A3 unit, which is held on the remainder of a 12 year lease, expiring July 2024, at a passing rent of £39,000. The unit comprises 2,000 sq ft over ground floor and basement, and a substantial premium was paid for the lease.
Honest Burgers, backed by the Active Private Equity group, has a series of other openings in the pipeline in London including Baker Street and Southwark Street, and its first site out of London in Reading.
Rob Meadows, Director, Agency and Leasing, Davis Coffer Lyons, said, "The property is an established and adaptable Dalston restaurant with triple-fronting in an excellent location. Honest Burgers have been trading fantastically well so it's no surprise they are expanding aggressively at the moment both in London and in key regional locations and around the commuter belt, where the brand can built on its robust identity and reputation."
Earlier this year, MCA reported that sales across the group were up 43% year­on­year, and it was on track to post full­year turnover of c£16.5m. Active invested £7m in the better burger concept in return for a c50% stake, which is understood to have valued the business at c£15m­16m.
Honest Burgers currently trades in the following locations: Brixton, Soho, Camden, Portobello, Kings Cross, Oxford Circus, Tooting, Liverpool Street, Clapham, Old Street, Peckham, Covent Garden, Bank, Warren Street, South Kensington, and Hammersmith.
Davis Coffer Lyons acted for the vendor. JLL acted for Honest Burgers.