Internationally acclaimed Nordic restaurant, Aquavit, to open in St James's Market
March 18, 2016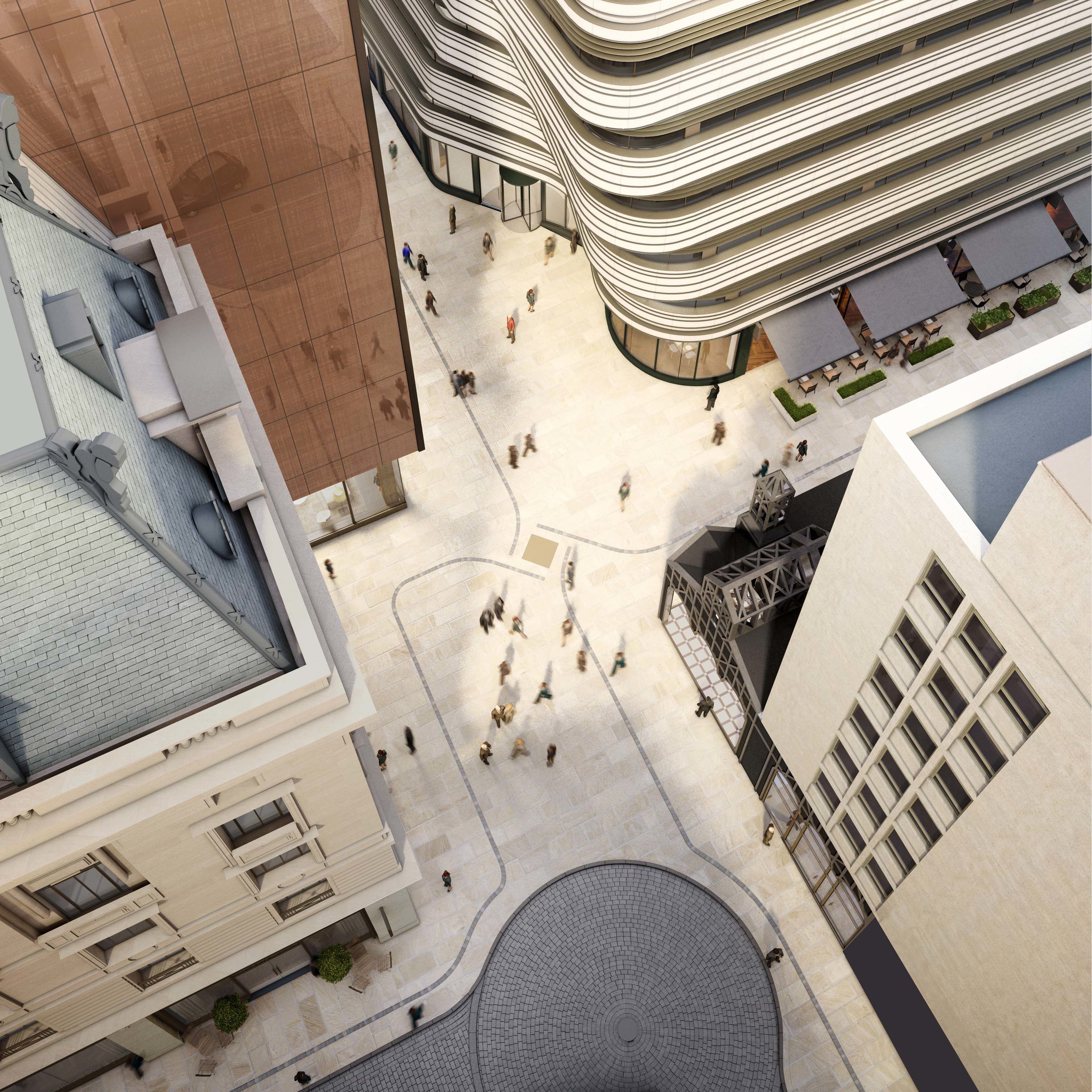 The leading Michelin-two-starred Nordic restaurant, Aquavit, based in New York, is to open its first European offering in The Crown Estate and Oxford Properties' £400m St James's Market redevelopment later this year.
Aquavit's new restaurant will be offering a more informal and contemporary Nordic cuisine for all-day dining.  The menu will be overseen by Michelin two Starred Executive Chef, Emma Bengtsson, and it will offer distinctly Nordic flavours. The food will be light and modern with a focus on high quality presentation, matched with the very best in modern Scandinavian interior design.
In addition to being the first restaurant announced for St James's Market, it will also be largest at 9,000 sq ft with double-height ceilings, creating a flagship destination restaurant for this landmark scheme.
Aquavit joins leading fashion and lifestyle retail brands confirmed earlier this year for St James's Market, including a premium British brand Jigsaw opening a luxury bespoke emporium; premier Swedish cycling brand Assos; and iconic design and lifestyle brand SMEG. Global private equity firm, the Carlyle Group, will also be occupying new offices at the scheme for their London HQ.
St James's Market is creating 210,000 sq ft of new, modern office accommodation, five flagship stores for best in class lifestyle and fashion brands and seven new restaurants all set within over half an acre of revitalised public spaces, including a new public square.
Through the redevelopment of two historic blocks, St James's Market is kick-starting The Crown Estate's long term vision to re-create Regent Street St James's as a world class destination for high quality office, retail and leisure space in the 21st century.
The Crown Estate's wider investment strategy for its St James's portfolio will continue to focus attracting the best in international cuisine, such as Chutney Mary, Cicchetti and Café Murano, as well as regenerating Regent Street St James's to attract world class brands.
Anthea Harries, on behalf of the St James's Partnership, said: "We are thrilled the internationally acclaimed Aquavit has chosen St James's Market for its first European offering, which will deliver a beautifully designed flagship restaurant at the heart of our new premier business address for London.
"Aquavit's arrival builds upon the success of our wider vision to rejuvenate St James's, not just as world-leading business and retail destination, but also offering the best in international cuisine – from Chutney Mary and Cicchetti, through to Café Murano, to re-establish this iconic part of London."
St James's Market forms part of The Crown Estate's investment in its St James's portfolio, which incorporates around 50% of the real estate in the area.
Davis Coffer Lyons and Colliers International are joint leisure agents to The Crown Estate.