Kate Havenhand Joins DCL's Landlord & Tenant Team
May 9, 2016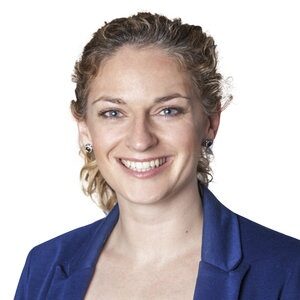 Specialist leisure property advisers, Davis Coffer Lyons has appointed Kate Havenhand as Associate Director to its Landlord and Tenant team.
Kate joins from CBRE's Central London Retail Lease Consultancy where she was an Associate Director specialising representing A1 and A3 landlords, and prior to that she spent seven years at Harper Dennis Hobbs, primarily representing retail tenants. Kate has a BA (Hons), a Postgraduate Diploma in Estate Management and is an Associate of the Chartered Institute of Arbitrators.
Kate Havenhand, said, "I have real passion for leisure property and am particularly excited by the new wave of A3 operators who can accommodate a more flexible leasing structure and the impact this is having on the sector."
Tim Munden, Executive Director, Landlord & Tenant at Davis Coffer Lyons said, "Kate will join our leading team dealing with rent reviews, lease renewals and regears on bars, restaurants and other leisure properties in Central London and throughout the country and will play a key role in helping us consolidate our position at the vanguard of this dynamic sector and capitalise on our expertise and long established goodwill in exploiting new opportunities, particularly in the affluent London 'villages' and provincial locations where we have seen rising operator demand and rental growth.
"DCL's Landlord & Tenant division has been representing a wide cross section of institutional landlords, food retailers, restauranteurs and bar operators, London Estates and private individuals for over 40 years.  Kate's experience perfectly complements this balance enabling her to anticipate the needs of both sides of the rent review process and introduce wider strategy as part and parcel of a standard lease consultancy negotiation."