Laine Pub Co Acquires Six Pubs from New Pub Company
April 12, 2017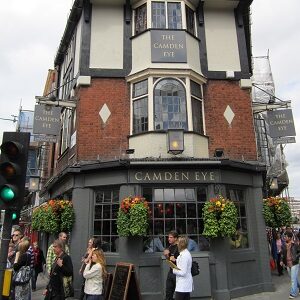 On behalf of multiple operator Peter Linacre and the New Pub Company (NPC) estate, the pub and bar team at leisure property advisers Davis Coffer Lyons has completed the sale of six pubs in and around London, to Laine Pub Co, the Brighton and London-based group.
The six pubs include:
The Camden Eye, Camden
The Hare & Hounds, Claygate (Surrey)
The Glasshouse, New Malden
The Charles Holden, Colliers Wood
The Black Lion, Hammersmith
The Griffin, Whetstone
The current leases run through to May 2030, tied to Scottish and Newcastle leases owned and operated in and around London with two in Surrey and one in Hampshire. NPC operates seven pubs within the M25, all but one of which is transferring to Laine Pub Company under the transaction. NPC is retaining The Telegraph pub in Putney.
Laine Pub Co already operates 12 pubs in the Capital, the most recently opened is The Honor Oak in Forest Hill, South East London. The company is led by Chairman Gary Pettet and Chief Executive Gavin George.
Paul Tallentyre, Executive Director, Davis Coffer Lyons, said, "Operationally, like the Laine pub model, the NPC pubs benefit from different styles and trading platforms, each provides an appropriate offer for its location, demographics and all include fresh food, together with exciting ales and a wide range of wines and spirits. This was a fantastic opportunity for Laine Pub Company to acquire a series of profitable, cash generative and growing businesses to its portfolio, in a very competitive market. The current turnover and projections for the properties illustrates significant potential for the new owners.
"The London pub market has proven increasingly desirable for property investors due to its diverse economy and the benefit of a weaker exchange rate that has assisted in encouraging higher visitor numbers, as well as the robust underlying asset value. Successful pub operators continue to seek good quality sites in London in which to roll out their brands."
Laine's chief executive Gavin George said: "The New Pub Company estate is operated by six exceptional management teams whom we are very pleased to welcome into Laine's London business. We will use Laine's support structure to help them develop their businesses further but hope also to learn much from them, particularly in the area of food service where Peter's pubs have always been particularly highly regarded".
Linacre said: "The shareholders are pleased to be selling the business to Laine Pub Company. I have known Gary and Gavin for many years and believe they will take our fantastic portfolio to the next level of development. I am also delighted to be retaining our largest food led site ­ The Telegraph in Putney Heath. We wish Laine Pub Company and all our colleagues in New Pub Company, continued success."