LaSalle Purchases Six Pubs for £17.8m
August 8, 2016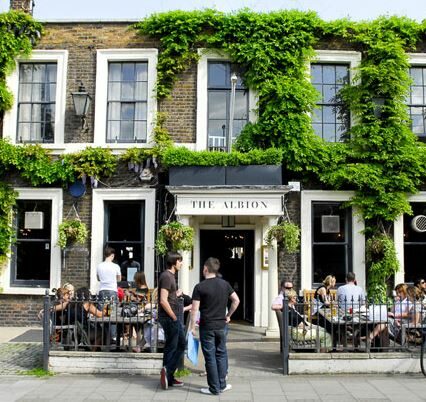 LaSalle Investment Management, the leading real estate investment manager, has completed the purchase of a portfolio of six high quality pubs for a total of £17.8 million, representing a net initial yield of 4.75%. The portfolio was purchased from real estate investment company, Aprirose.
The pubs are let on long leases with a weighted average unexpired lease term of over 25 years to subsidiaries of the three major pub operators Stonegate Pub Company, Punch Partnership and Spirit Pub Company.
The portfolio comprises:
Fox and Hounds, Putney, London 

Albion, Islington, London

Malt House, Brindley Place, Birmingham

Green Dragon, Croydon

Royal Oak, Farnham Common, Buckinghamshire

The Old Bell, Harpenden, Hertfordshire
Shaun Reed, National Director, LaSalle Investment Management, said: "The acquisition is in keeping with our client's strategy of acquiring good quality assets in the south east of England with long leases that are subject to either fixed or inflation linked rent reviews. Alternatives continue to be a strong area of interest and the leisure sector in particular is yielding some interesting opportunities for clients looking for long term income generating assets. The portfolio will continue to operate as pubs, although they all have strong underlying values for alternative uses."
Mark Sheehan, Managing Director, Coffer Corporate Leisure, said: "In the current economic climate, pubs are amongst the most robust and defensible of all commercial property assets. Good assets
have a very long trading history through various property cycles. Quality pubs are often held on long leases, providing investors with the security of long term income and the flexibility of underlying property value. This particular portfolio was secured off market to satisfy a specific requirement. This is the sixth portfolio we have advised on in the last eighteen months. We expect the market to see further transactional activity."
The vendor, Aprirose, is a private real estate investor with over £1 billion of real estate under management including a strong focus on the leisure, hotel and retail sectors.
Manish Gudka, CEO of Aprirose Real Estate Investment, said: "We are pleased to conclude another off-market sale to LaSalle in keeping with our strategy of working with the leading players in the property industry."
Coffer Corporate Leisure acted on behalf of LaSalle as investment agents with Forsters as advising solicitors.