London Fields Brewery Acquired by Carlsberg UK
July 3, 2017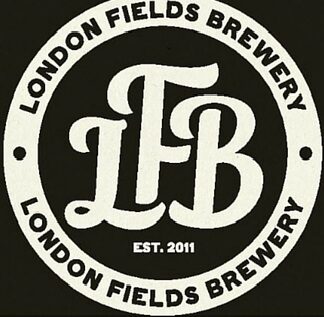 Carlsberg UK has acquired London Fields Brewery and will operate the business in a joint venture with Brooklyn Brewery from Brooklyn, New York.
Advised by leisure property specialists Davis Coffer Lyons, London Fields Brewery was founded in 2011 in the vibrant London Fields neighborhood of Hackney, London, and came to prominence through its range of iconic craft beers including Hackney Hopster and Love not War and Shoreditch Triangle IPA.
The London Fields Brewery will operate as an independent business within the joint venture between Carlsberg and Brooklyn Brewery. Its craft beer range will become part of the Danish brewer's core portfolio in the UK and will also form part of its House of Beers range  – which caters for premium venues across London and other major cities – and already includes the Brooklyn Brewery craft beer portfolio.
"We're thrilled to add London Fields Brewery to our growing portfolio of great quality craft and specialty beers," said Julian Momen, Carlsberg UK's CEO. "Our customers, and specifically those in London and other major cities, are looking to us to offer them the best possible range of interesting craft beers – and we think that, with nurturing, London Fields Brewery has huge potential. It's the right move for us as we build a credible craft portfolio."
Currently, London Fields Brewery beers are brewed outside of Hackney by a brewing partner. Investment will be made to re-introduce brewing at its original home under the railway arches in Hackney, and to upgrade its tap-room and events space.  As part of the joint venture, Brooklyn Brewery will work together with the London Fields Brewery's team to continue developing innovative, tasty and well balanced beers.
Eric Ottaway, CEO of Brooklyn Brewery, comments: "We're excited to be able to work closely with this great London-based craft brewery. The range of beers, their eye-catching artwork and the great location of the brewery in Hackney makes for a fantastic platform.  London Fields Brewery is surrounded by a thriving creative community that reminds us of home, and we're looking forward to becoming part of it."
London Fields Brewery founder, Jules Whiteway-Wilkinson, says: "I set LFB up in 2011 with the vision of creating great, modern British beer. When it came to selling the business, my family wanted to ensure the new owner would maintain the Brewery's identity and independence. We were delighted to learn of Carlsberg and Brooklyn Brewery's interest and plans. They are the perfect fit for LFB's future and will invest in reintroducing brewing on site, the brand and taking LFB onto the global stage.
"On behalf of my family we'd like to thank all those that have been a part of the LFB story, past and present, and wish LFB, Carlsberg & Brooklyn Brewery the very best for their exciting future together. We'd also like to thank Paul Tallentyre of Davis Coffer Lyons for their help with the transaction."
Momen adds: "We thank Julian for his work in establishing London Fields Brewery and the creation of this exciting brand, and we wish him well in the future. Looking ahead, we're thrilled and energised to be working with Brooklyn Brewery to create something very special in Hackney in the years to come."
Read about London Fields Brewery's beer portfolio at www.LondonFieldsBrewery.co.uk.