Naughty Piglets to Open in Victoria
December 1, 2016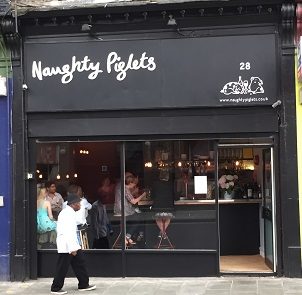 Brixton neighbourhood restaurant Naughty Piglets is set to open a second restaurant in Victoria, at The Other Palace theatre in partnership with Andrew Lloyd Webber and head chef Joe Knowlden formerly of The Clove Club.
Having made such a deep impression on Lloyd Webber at the Brixton outpost, Naughty Piglets are now in the process of taking over the in-house restaurant at the theatre, over the entire first floor. The opening is planned for February 2017, for 60 covers with a large open kitchen, plus the original theatre bar.
Davis Coffer Lyons provides Consultancy and Valuation advice to The Really Useful Group, the landlord of the St James's Theatre (recently renamed The Other Palace).