New Lease Agreed on 'A Tale of Two Cities' Pub
March 20, 2018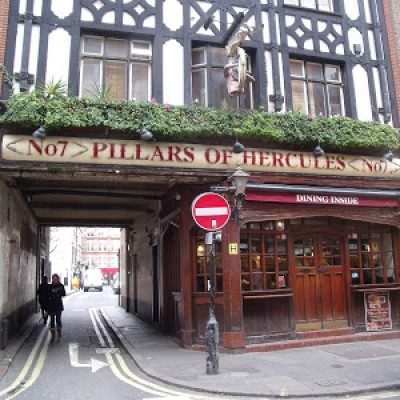 A public house that was mentioned in Charles Dickens' novel 'A Tale of Two Cities', will reopen later this year after leisure property specialists Davis Coffer Lyons completed a new 15-year lease on the property.
The Pillar of Hercules on Greek Street, Soho, dates back to 1733 and has long been a destination for many within literary circles with novelists including Martin Amis, Julian Barnes and Ian McEwan reportedly among its clientele.
The new owners plan to reopen the bar later this year as a new concept.
Jonathan Moradoff, Director, Davis Coffer Lyons, said, "This is an iconic London pub immortalised in Dicken's novel and we are delighted to have secured a new owner to guarantee its future.  The new owner plans to retain both the name and ambience which will hopefully ensure it is a popular destination for another 250 years."