New to Market: Four Storey Freehold Building in Hampton Hill, Middlesex
January 16, 2018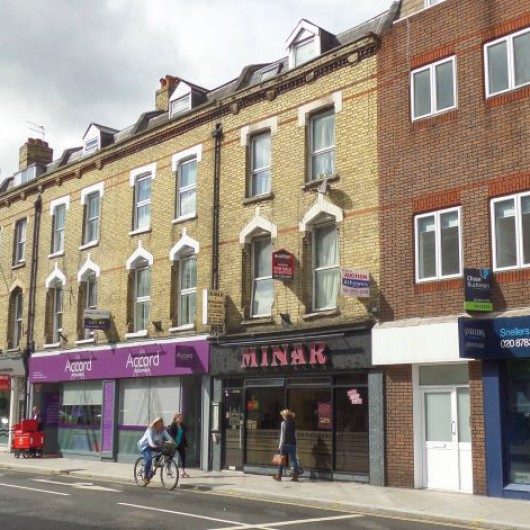 On behalf of Premier House Properties Ltd, leisure property specialists Davis Coffer Lyons is selling the
freehold of 195 High Street, Hampton Hill in Middlesex, a four storey property formerly home to Minar restaurant.
Planning permission is also already in place at the 3,000 sq ft building for a first floor extension of three self-contained apartments. A1, A2 and A3 use is available on the ground floor.
Hampton Hill, close to Fulwell Station, is an affluent suburb situated approximately two miles from Twickenham and Teddington in Middlesex and 13 miles from Central London. The property is surrounded by retailers and cafés in a parade, including traditional pubs and restaurants.