Nightjar Swoops on Cock Tavern in Smithfield
June 16, 2015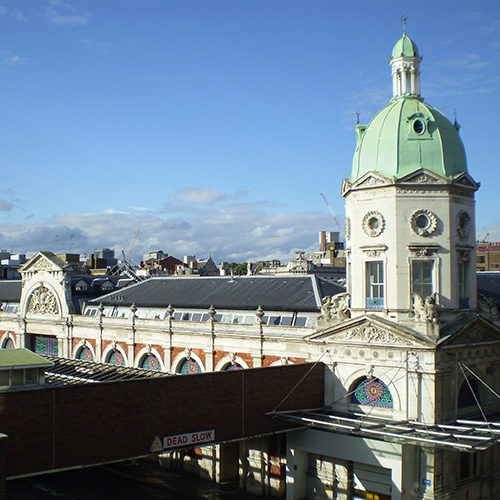 Davis Coffer Lyons – the leisure specialists – has, on behalf of the City of London Corporation, let the Cock Tavern in Smithfield Market, to Speakeasy Entertainment, operators of multi award-winning cocktail bar and music venue Nightjar, on a new free of tie lease until 2028.
The Cock Tavern – which is located beneath the Poultry Hall of London's famous Smithfield Market – is a 4,220 sq ft subterranean pub, which for many years served the workers of the meat and poultry market and benefits from a 6:00am-2:00am licence for sale of alcohol Tuesday-Friday and 8:00am-2:00am Saturday- Sunday and 6:00am-11:00pm Monday.
Nightjar, which has consistently sat within the top 3 of The World's 50 Best Bar Awards since it opened, is to open a new site in 2015. The hotly anticipated new bar will open in the Autumn, situated within Smithfield Market. The bar's menu will take inspiration from geographical locations around the world, rather than the chronological cues found within Nightjar's menu.
Chris Bickle Associate Director at Davis Coffer Lyons, said: "The EC1 and Smithfield Market area is currently one of the Capital's most vibrant and active locations, from a commercial and licensed leisure perspective. As we get closer to the opening of Crossrail, the buzz is intensifying and this is reflected by the rents, and where appropriate, the premiums now being achieved. Our lettings campaign generated a huge amount of interest from a large cross section of operators – from high-end restaurants and emerging concepts, to craft beer and pub companies and specialist leisure. In the end, the plans Nightjar proposed stood out from the crowd and we have no doubt this will be an exciting addition to the area's scene. In recent years DCL has handled deals on nearby Bird of Smithfield, St.Barts and The Fox & Anchor."