Petersham Nurseries to launch Covent Garden dining concepts
May 19, 2016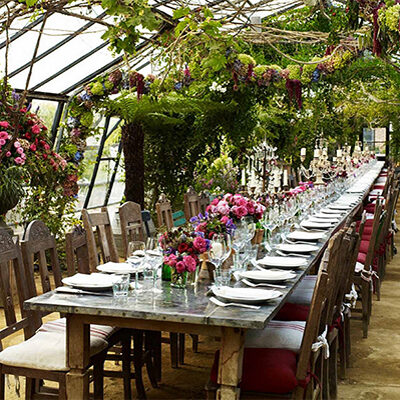 Petersham Nurseries, the Surrey ­based homeware and garden store, whose restaurant once held a Michelin star, is to open a site in London's Covent Garden.
The business will occupy four units in the new Kings Court development in Covent Garden, which is due to be completed next year after signing a prelet with developer Capital & Counties (Capco).
It will occupy over 16,000 sq ft creating new bespoke retail and dining concepts across the four units.
The café at Petersham Nurseries was awarded its first Michelin star in 2011 under the direction of chef Skye Gyngell. It retained its star in 2012.
Covering circa 60 per cent of the scheme's commercial space, this is the first major signing at Kings Court and begins the repositioning of Floral Street, extending Capco's placemaking approach onto this key street.
Plans for the Kings Court development include a new public courtyard, 10 retail and dining units as well as 45 premium apartments. The development will open up the western side of Covent Garden, "enhancing the linkage and permeability between King Street and Floral Street".
Capco said that the development of Kings Court was progressing well and was on track for completion in 2017.
Soumen Das, managing director and chief financial officer of Capco, said: "We are delighted to welcome Petersham Nurseries to Kings Court at Covent Garden. The Kings Court development is designed to transform the western side of the estate, unlocking the value creation opportunity on Floral Street. We are very pleased that Petersham Nurseries has chosen this high quality scheme as its first central London location where its unique brand and bespoke retail and dining concepts will bring the development to life."
Davis Coffer Lyons acted for Capco.