Pubs of Distinction Acquires The Hansom Cab in Kensington
April 26, 2017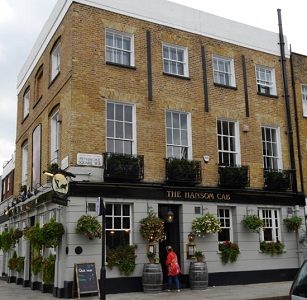 The Hansom Cab, a Victorian pub just off Kensington High Street in an affluent residential area of West London, has been sold to Pubs of Distinction, the London-­based independent beer house group.
The sale was brokered by leisure property advisers Davis Coffer Lyons on behalf of seasonal pub and restaurant entrepreneur Gareth Lloyd-Jones. This was an assignment of the existing free of tie 19 year lease from April 2013 at a passing rent of £60,000 per annum. A premium was achieved.
Connie Start, Associate Director, Davis Coffer Lyons, said: "Pubs of Distinction, which opened its fourth site in Camden last year, has a strong growth pipeline and has been one of the leading pioneers of the craft beer movement in London. The Hansom Cab provides a great opportunity for the new vendors to create something very unique to their offer. I'm sure they will make another roaring success at this location."
The group acquired its first site the Dean Swift in Butler's Warf in 2010, the Old Red Cow in Smithfield in 2011 and the Hack & Hop in the City of London in 2013.
The Grade II listed pub was previously owned by Piers Morgan, who bought the pub in 2010 as a joint venture with his brother Rupert – who formerly managed Guy Ritchie's pub The Punchbowl in Mayfair- and Tarquin Gorst, who is also a backer of Ritchie's pub. At that time it was artificially known as the 'Posh Boys Club'. Lloyd-Jones acquired the property in 2013.
The pub was built in 1827 as the Pembroke Arms and renamed in 1965 when refurbished with its present theme.