Redcomb Pubs buys Faucet Inns site in Whitehall
October 7, 2016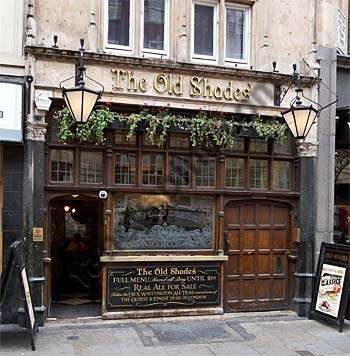 Acting on behalf of Faucet Inns, Davis Coffer Lyons' Pubs team has completed the sale of The Old Shades pub in Whitehall to Redcomb Pubs, owned by Dan Shotton and Mark Draper.
The Old Shades is grade II-listed and in the heart of Westminster, just off Trafalgar Square, a favourite with local office workers, with numerous civic offices nearby, as well as tourists looking for a traditional London pub.
Davis Coffer Lyons secured a substantial premium in excess of £1million for the 20 year lease, which is held with a passing rent of £150,000 per annum exclusive.
The Old Shades compliments Redcomb's growing portfolio of 14 pubs in London and the surrounding counties.
Shotton said: ""We are delighted to bring The Old Shades into the Redcomb family and see our collection of great pubs grow once more. Strengthening our central London portfolio is a key strategy for the accelerated growth of Redcomb and integral to the diversification of venues we operate. The Old Shades is a well-established and well-known quality pub, loved by locals and tourists alike. We look forward to working with the team there, introducing our successful, tried and tested Redcomb formula of providing top-notch food, drink and hospitality, as well as taking on the legacy of this historic, traditional British pub.""