Roger Payne Acquires Soho Private Members Club, Blacks
November 2, 2017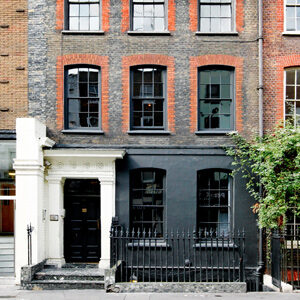 Roger Payne, the entrepreneur behind the Camden Dining Group and recently acquired Chicago Rib Shack, has bought Blacks private members club in Soho.
Advised by Davis Coffer Lyons, the purchase comprises the long leasehold of 25-year-old Blacks Club, which includes two restaurants, bars and art gallery space. A substantial premium was paid for the property, and Payne now plans to invest in an extensive refurbishment of the building.
Jonathan Moradoff, director, Davis Coffer Lyons, which acted on the deal, said: "This was a really exciting and rare opportunity to acquire a prestigious private members club in one of Central London's most prominent leisure locations. Properties of this nature very rarely change hands so when they do we have a strong list of potential buyers looking to acquire them and they command substantial premiums. In addition to the fact Blacks resides in a stunningly characterful building, one of the major appeals is the fact that private members clubs have less risk of losing their premises licence compared to normal late-night bars. This is due to the stringent membership conditions and club rules they employ.
"Despite concerns around Brexit and inflation, there is still enormous demand from occupiers for leisure sites on Dean Street due to the critical mass of trendy restaurants and bars. Footfall only stands to increase with the introduction of Crossrail and its ticket hub on Dean Street."
Payne's portfolio also includes Shaka Zulu, Gilgamesh, Gabeto and Ginger Martini bar. Davis Coffer Lyons advised Roger Payne. Shelley Sandzer acted for the vendor.