Rose Pub Co Invests in Peckham Rye
November 17, 2015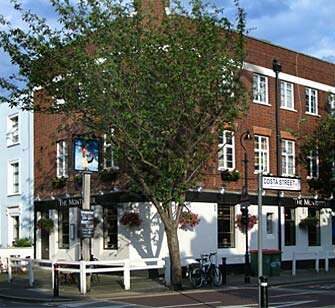 Davis Coffer Lyons' Pubs Team has completed the investment acquisition of The Montpelier public house in Peckham Rye, on behalf of Rose Pub Company, the London-based pub and restaurant operator. The pub was purchased for £2.5 million from Linear Homes.
The acquisition marks the 18th public house for Rose Pub Company. The entire property is let to Parched Pubs Limited on a 20 year FRI lease expiring 31 August 2020. The rent passing is £42,300 per annum. The property also includes 11 letting rooms and has a 1am licence and a cinema room.
Paul Tallentyre, executive director, Davis Coffer Lyons, said, "This is a good acquisition for a desirable freehold in an up and coming area in Peckham. With the growth of rentals and additional income this makes a very sound investment.
"The attractive area, also known as Peckham Village, has a strong boutique retail and leisure offer, and there are considerable development plans in the pipeline to further enhance the area which will further enhance values. These include Southwark council's plans to transform Peckham Town Centre Car Park into a multi-level creative community for local artists and entrepreneurs, and Mayor of London Boris Johnson plans to turn disused railway tracks in Peckham into an elevated park to mimic New York's High Line."