Shaftesbury Creates Two New Restaurant Opportunities in Carnaby
January 10, 2017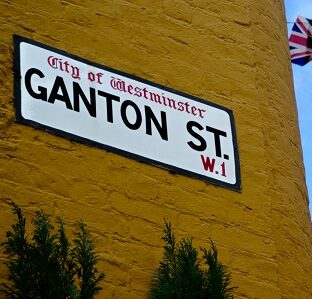 Shaftesbury, the leading landlord of West End restaurants has announced that it has exchanged an agreement to surrender the Cha Cha Moon lease on Ganton Street, Carnaby. Shaftesbury will re-develop the site to create two new opportunities to satisfy strong demand from operators to open restaurants in the area.  
Completion will take place in late January following which Shaftesbury will re-configure the site to create two new restaurants, a 1,640 sq ft unit with a Ganton Street frontage and a 2,500 sq ft unit on the ground floor of Kingly Court. Both units will have provision for dedicated al fresco dining, with the Kingly Court unit additionally benefitting from a roof-level cover across the whole Courtyard throughout the winter months. Davis Coffer Lyons has been appointed to market the new units.
Carnaby has become the dining destination of choice for the West End and is renowned for its exceptional mix of over 60 independent restaurants, new dining concepts, bars and cafés. Recent restaurant and café openings in and around Carnaby include Kiln, Temper, Disrepute and Island Poké as part of Shaftesbury's ethos to curate this unique food hub, hosting independent and diverse concepts from around the world. The new openings add to an unparalleled line-up of operators including Dishoom, Dehesa, Dirty Bones, The Rum Kitchen, Cahoots, Le Bab, Sénor Ceviche, Pizza Pilgrims and Flat Iron.
Julia Wilkinson, Portfolio and Group Restaurant Strategy Executive at Shaftesbury, commented: ""We are delighted to take control of this key restaurant site in the heart of Carnaby.  The two new units will offer new opportunities to add to the existing curated Carnaby restaurant offer in 2017.  Kingly Court has become the hottest dining and social hub in the West End in recent years and we look forward to adding another "best in class" independent operator to the line-up in the new ground floor unit.  Ganton Street is an established restaurant location, steps away from Carnaby's top retail offerings, and the creation of a new unit here provides an exciting opportunity to add to the existing line-up in this busy pedestrian gateway to Carnaby Street.""