Streaky Gin Starts Roll Out with Margaret Street Site
March 9, 2015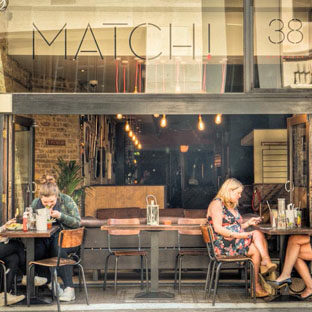 JP VIP Holdings Ltd the company behind the emerging bar concept Streaky Gin has secured popular late-night bar Match! on Margaret Street, through Davis Coffer Lyons – the leisure specialists – for the brand's flagship venue.
The ground floor and basement unit, which has been acquired from New W1 Ltd for a substantial premium, is located just off Regent's Street and let on the remainder of a 25 years lease from 1999 at a rent of £225,000 pa.
This is the second site for Streaky Gin and builds on the success of its bar on Palace Gardens, Kensington. The space will be completely refurbished creating the new bar at the front with late night restaurant and bar to the rear and further plans currently being developed. The brand is now looking for up to three further sites this year (2015) as part of a roll out in the Capital.
In addition, JP VIP Holdings Ltd has opened high-end late night operation Bonbonniere on Orchard Street and is also due to launch Hotel Chantelle – a roof top restaurant – at the same site later this year.
Jonathan Moradoff, Associate Director at Davis Coffer Lyons said: "Gin is going through a major resurgence at the moment and operators like Streaky Gin are catering to this growing demand. Securing a site like this is a clear indication of the brands aspirations and we look forward to helping them roll out to further sites as the year progresses."