The Barbary to open in Seven Dials
May 5, 2016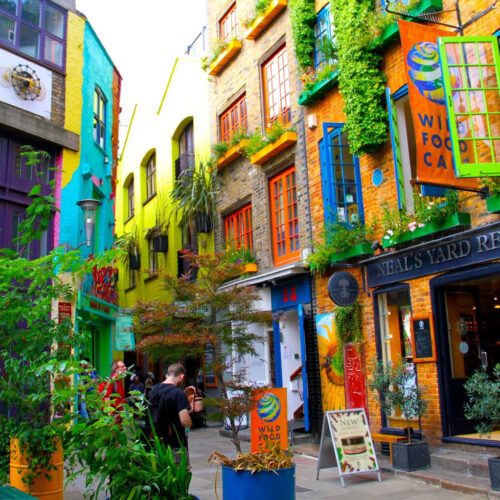 Davis Coffer Lyons' Development Leasing and London Estates team has advised West End property landlord Shaftesbury on a deal that will see The Barbary, the second restaurant concept from the founders of The Palomar in Soho, open in Seven Dials. The Barbary has taken a 1,276 sq ft site in 16 Neal's Yard and is due to open this June.
The restaurant takes inspiration from the Barbary Coast and will have a focus on grilling and baking, from Moorish Spain, to the tip of Morocco and along the Barbary Coast to Jerusalem. The new site is located adjacent to other recently opened concepts in Neal's Yard, including SaladPride, Native and 26 Grains.
Julia Wilkinson, portfolio and group restaurant strategy executive at Shaftesbury, said: "The Barbary is a great addition and will further diversify the dining offer in Neal's Yard. Our active management of the yard over the past 18 months has delivered some standout dining concepts. Keeping the line-up fresh with such strong operators is essential and makes Seven Dials a unique location, attractive to both new restaurant concepts and international retail brands alike."
Layo Paskin, co-owner of The Barbary, added: "We wanted a central London location, with a strong history but also an intimate atmosphere to launch our new restaurant. Seven Dials provided all of this, and Neal's Yard especially as it is a magical part of London. We look forward to bringing The Barbary to Seven Dials this summer."
This latest news coincides with a new pure leisure and fitness concept launch, Another_Space, which complements the Seven Dials retail and dining offer as a whole.