The Savoy Looks For New Operator for Simpson's-in-the-Strand
February 4, 2015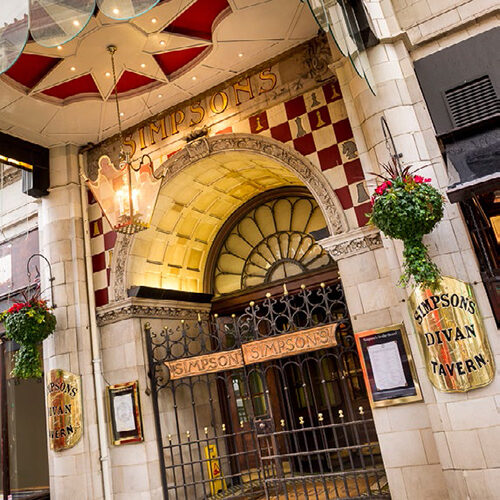 Davis Coffer Lyons has been appointed by The Savoy to source a new tenant for the iconic Simpson's-in-the-Strand. The restaurant – situated at 100 Strand – presents a unique opportunity for an operator to bring their own operational style to one of London's oldest and most famous venues.
Steeped in history, originally famous as a chess club , the magnificent listed accommodation comprises a restaurant, bar and event rooms comprising c 21,000 sq ft.
Tracey Mills, Director of Development and London Estates Leasing at Davis Coffer Lyons said: "Simpsons-in-the-Strand provides an opportunity for an operator to launch a flagship site right at the very heart of London, in an area where many restaurateurs have chosen to focus recently, with an array of new exciting lettings around Covent Garden and Aldwych. The site is sizeable and offers a potent trading opportunity for a multitude of uses be it restaurant, bar, private members, conferencing and eventing, or a multi -faceted operation combining a number of such uses"
"The Savoy is looking at granting a new lease and there is the opportunity to operate under the Simpsons-in–the-Strand name, but The Savoy will also consider proposals for new concepts. We are currently in the early part of the process, which will undoubtedly be of interest to operators both nationally and internationally."