Unique Restaurant/Bar Opportunity in Former Wandsworth Asylum
February 11, 2016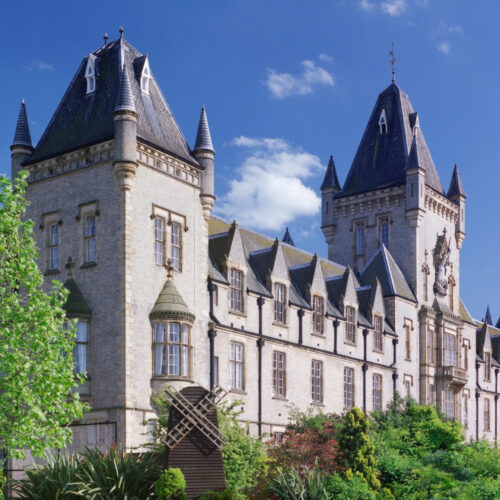 Le Gothique Bar and Restaurant, within The Royal Victoria Patriotic Building in Wandsworth – a 150 year old former asylum for girls orphaned during the Crimean War – has come to the market via a leasehold opportunity through leisure property specialists, Davis Coffer Lyons.
The free of tie bar and restaurant within a prominent location on Wandsworth Common, has a substantial garden for 150 seated covers and been owned by the same private operator for 30 years. This is a leasehold sale for which we are inviting premium offers of £195,000, and a new free of tie 12 year lease is available at a passing rent of £32,000 per annum.
Built in 1859, the Royal Victoria Patriotic Building is a large Grade II star Listed Victorian building. It was originally built as the school of the Royal Victoria Patriotic Asylum on land enclosed from Wandsworth Common. The money for the building came from Prince Albert's Royal Patriotic Fund, which raised nearly £1.5 million by public subscription for the widows and orphans of soldiers killed in the Crimean War, and the foundation stone was laid by Queen Victoria. It was later used as the third London General Hospital, and then as an outpost of MI5/MI6. Most recently, the building now houses a variety of small businesses, the Academy of Live and Recorded Arts, and private apartments, in addition to "Le Gothique" restaurant. The restaurant also hosts the annual Wandsworth Common Beer Festival.
Connie Start, Associate Director, Davis Coffer Lyons, said, "Le Gothique is a stunning structure in the affluent Wandsworth Common, a very much sought after drinking and dining location. The Gothic design and artful original features provide an astonishing and very unique property opportunity, as is the ample outdoor area with quiet courtyards and peaceful gardens ideal for large-scale events."