Search:
Kingsway, Covent Garden, London, WC2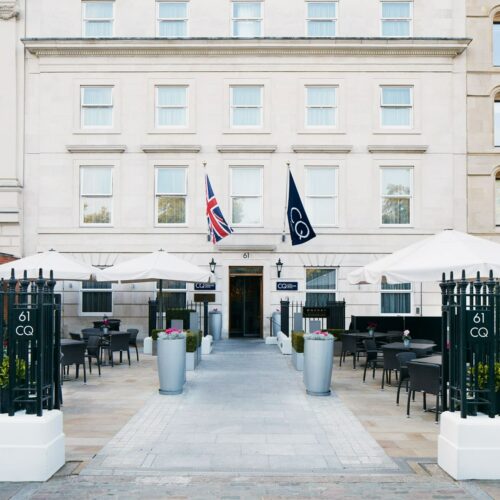 Description
With entrances on Kingsway and Lincoln's Inn Fields, the venue provides a significant and well fitted bar and restaurant providing 170 covers. The premises occupy the same building as the 157 bedroom Club Quarters Hotel and provides an external 70 cover terrace space for the use of the restaurant. It has fitted kitchens, goods lifts, toilets and a large open plan dining and bar area.
Location
The premises are situated on Kingsway close to Holborn Underground Station, Great Queens Street and Covent Garden itself. Internationally famous as a leading retail destination Covent Garden also has a significant office population, many flagship hotels such as the Rosewood, The Hoxton Hotel, The Waldorf and the Middle Eight, and a multitude of renowned Theatres.
Tenure
New lease for terms to be agreed. Rent upon application.
Planning
E Class use.
Disclaimer: All measurements, planning and licensing information are supplied for guidance only, and the potential purchasers should satisfy themselves as to their accuracy. Note that where a property is still trading, staff may be unaware of the proposed sale, so discretion is vital. Please channel all enquiries throught this office, as a failure to do so may cause embarrassment and jeopardise the sale. Although the status of each proerty is clearly marked; if a property is already under offer it is still worthwhile enquiring, as transactions can often abort. Possession is normally on completion of legal formalities, saved for some development situations which may still be under constuction