100 Liverpool Street, Broadgate
July 15, 2022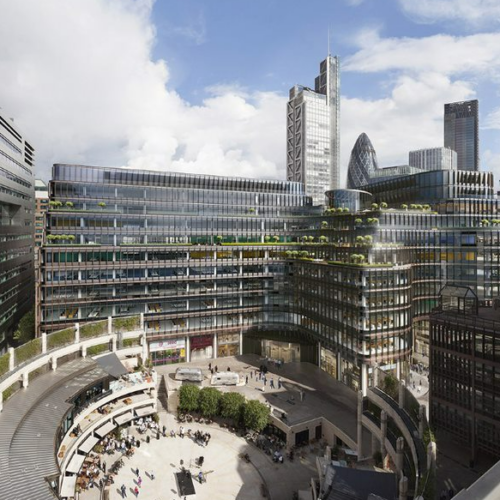 Great things are happening at the latest new, award winning development within Broadgate.
100 Liverpool Street has welcomed Revolve, a lively, modern brasserie offering an everyday menu of well accomplished classic dishes inspired by the brasseries of Paris and New York, created by Adamo Hospitality in partnership with British Land.  The name refers to its revolving programme of guest chefs, which is giving the City access to a unique line-up of the best international and regional chefs, bringing a new wave of dishes to the Revolve menu each month.
Autumn will see the launch of Shiro by Aqua Group; a cool and contemporary Japanese dining concept which they are bringing to the UK from Hong Kong, where it has become renowned for its crystal sushi.  It will be the fifth London site for the successful international group, which is behind Aqua Shard, Hutong, Aqua Kyoto and Aqua Nueva.  It will open next to Stem & Glory's carbon-negative restaurant, serving up plant-based cuisine with a strong focus on sustainability and a brand new drinks list by the Ministry of Sound's Jim Masters.
An exciting new signing is due to be announced imminently of the 15,000 sq ft rooftop restaurant with its own extensive dedicated external terrace –a sprinkling of fairy dust.
Two final units to let will complete the line up of this premium dining terrace.
DCL act for British Land at Broadgate.