Antidote Project to open 'carbon neutral dining' in Clapham
October 29, 2021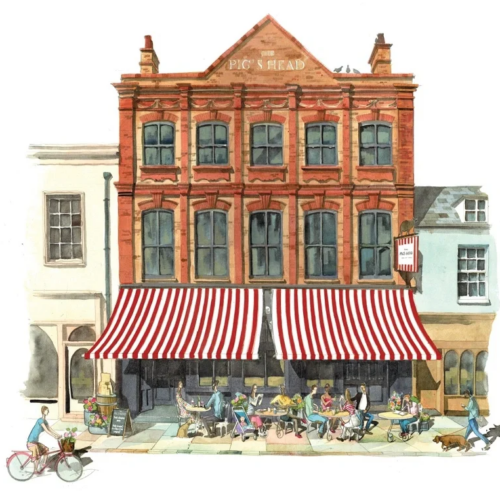 Under their new name, Antidote Projects, the former Noble Inns team, are to open a 'carbon neutral dining' pub in Clapham.
Propel reported today that they are aiming for a string of sustainable projects, Antidote Project, the group behind Smokehouse, The Pig and Butcher and The Princess of Shoreditch, will open a new pub in Clapham with an opening date of 8 November.
The Pig's Head, will be a third site for Maria and Scott Hunter and a first new venue since changing their group's name to Antidote Projects in 2018.
They have partnered with their Pig & Butcher team, Michael Chan and Jack Ross, who will head up the kitchen and front of house respectively. It marks the start of a new string of planet-first projects from the pair, with sustainability at the heart of it.
Aiming for carbon-neutral dining, all meat will be butchered on site, while around half the menu will be dedicated to plant-based dishes using native produce from family-run farms.  The venue will have a 60-cover bar area and a 40-cover dining area with an open-plan farmhouse kitchen.
Interviewed by Propel, the Hunters said: "We'd been looking for a site on which to open a business with Jack and Michael for a couple of years and jumped at this spot. It's a great site, and Clapham Old Town has the vibrant village vibe that we were looking for. We firmly believe the future of sustainability rests on not persuading people to become vegan, but for people to eat much less meat and fish, and for this meat and fish to be of a very high quality. That's why we source whole native animals from local farms with outstanding husbandry and, as with Smokehouse and The Pig and Butcher, we will butcher in house."
Paul Tallentyre at Davis Coffer Lyons acted on the Clapham deal.