Artisan bakery Charles Artisan Bread opens at Broadgate
June 27, 2023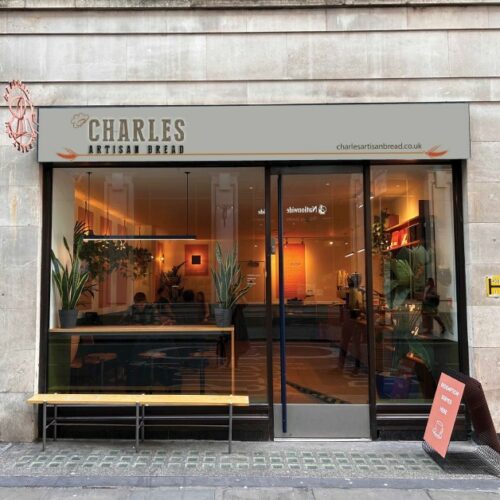 Charles Artisan Bread has launched its third site at 8 Eldon Street, Broadgate; a letting secured by DCL on behalf of British Land.
The 540 sq ft site, located on the busy thoroughfare between Liverpool Street Station and Moorgate Station, offers artisan sourdough bread and handmade pastries that are baked fresh every day. The menu ranges from sourdough loaves, baguettes, focaccias, croissants and brownies along with vegan options too. The specialist micro-bakery prides itself on only using fresh, locally sourced and organic ingredients with no additives.
With two sites already, in Stratford and Hackney, Broadgate is a natural next step for the business, and they are a welcome addition to the estate's already impressive line-up, which includes dynamic, new generation F&B concepts such as Shiro, recently opened by Aqua Group.
As part of their 10-year masterplan, British Land and GIC are investing £1.5 billion to transform Broadgate into a world class, mixed use destination; its varied range of eating and drinking options not only provides an excellent amenity for its audience of office workers- with the campus home to many of the world's leading financial, legal, technology and creative companies- but draws visitors from further afield.