Cadogan announces signing of Cantinetta Antinori
February 14, 2022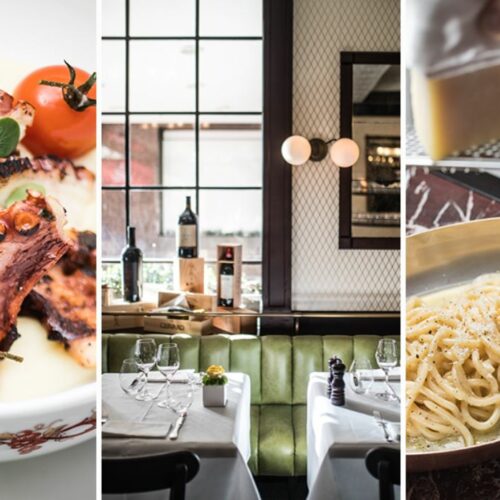 Cadogan announces the signing of Cantinetta Antinori to 4 Harriet Street, adjacent to Sloane Street – set to open in Autumn 2022.
It is the first restaurant opening in London for the Antinori family, renowned for producing Italy's finest wines and their celebrated restaurant in Florence, located in the fifteenth century Palazzo Antinori. The family has been committed to the art of winemaking for over six centuries, across 26 generations. The new opening is an exciting joint venture between three families: Antinori family, renowned restaurateurs the Giraudis, and the Berkmann family – wine suppliers to the UK's leading restaurants.
The restaurant has been signed on a 10-year lease and will span a 3,700 sq. ft of a characterful three storey period building in a prominent corner position, overlooked by 'neighbours' Gucci and Louis Vuitton on Sloane Street. It will offer relaxed, all day traditional Tuscan dining, fine wines and live music, in an informal yet refined environment.
Allegra Antinori comments, "We opened the first Cantinetta Antinori in Florence back in 1957, moved by the desire of having people experience a taste of typical Tuscan hospitality, with perfect pairings between our wines and the traditional cuisine. Still moved by the same intent, we are excited to begin our new story in London and welcome the community with our heartfelt Tuscan hospitality."
Harry Mead, Managing Director, adds, "Cantinetta Antinori is synonymous with Tuscan warmth and sun – a simple, relaxed yet elegant atmosphere, old school Italian charm, finest food and wine accompanied by live music every evening. The menu offers the best Tuscan specialties, using fresh, authentic Italian ingredients to recreate many of the traditional dishes for which Cantinetta Antinori is so well known."
Cantinetta Antinori will offer a chic, convivial environment inspired by Tuscan cuisine – sharing, purity and simple sophistication – a contemporary interpretation of timeless Italian charm. Large bi-fold windows will open in warmer months to allow al fresco dining.
Claire Barber, Director of Asset Management, Cadogan comments, "Cantinetta Antinori will bring vibrancy and warmth to Sloane Street – a great addition to our hospitality offer in the neighbourhood.
As the majority, long-term landowner on Sloane Street, we have a dedicated objective – to ensure it is the most elegant and desirable luxury shopping destination in Europe. As part of this strategy, we are introducing enticing new places to eat and drink, including the recently opened Beaverbrook Town House, and the Belmond Cadogan with its new restaurant The LaLee."
These restaurants have been most recently joined by Ottolenghi, which opened in January 2022 on Pavilion Road.
DCL advised Cadogan Estates.