Covent Garden's Henrietta Street welcomes two major new restaurants
July 16, 2021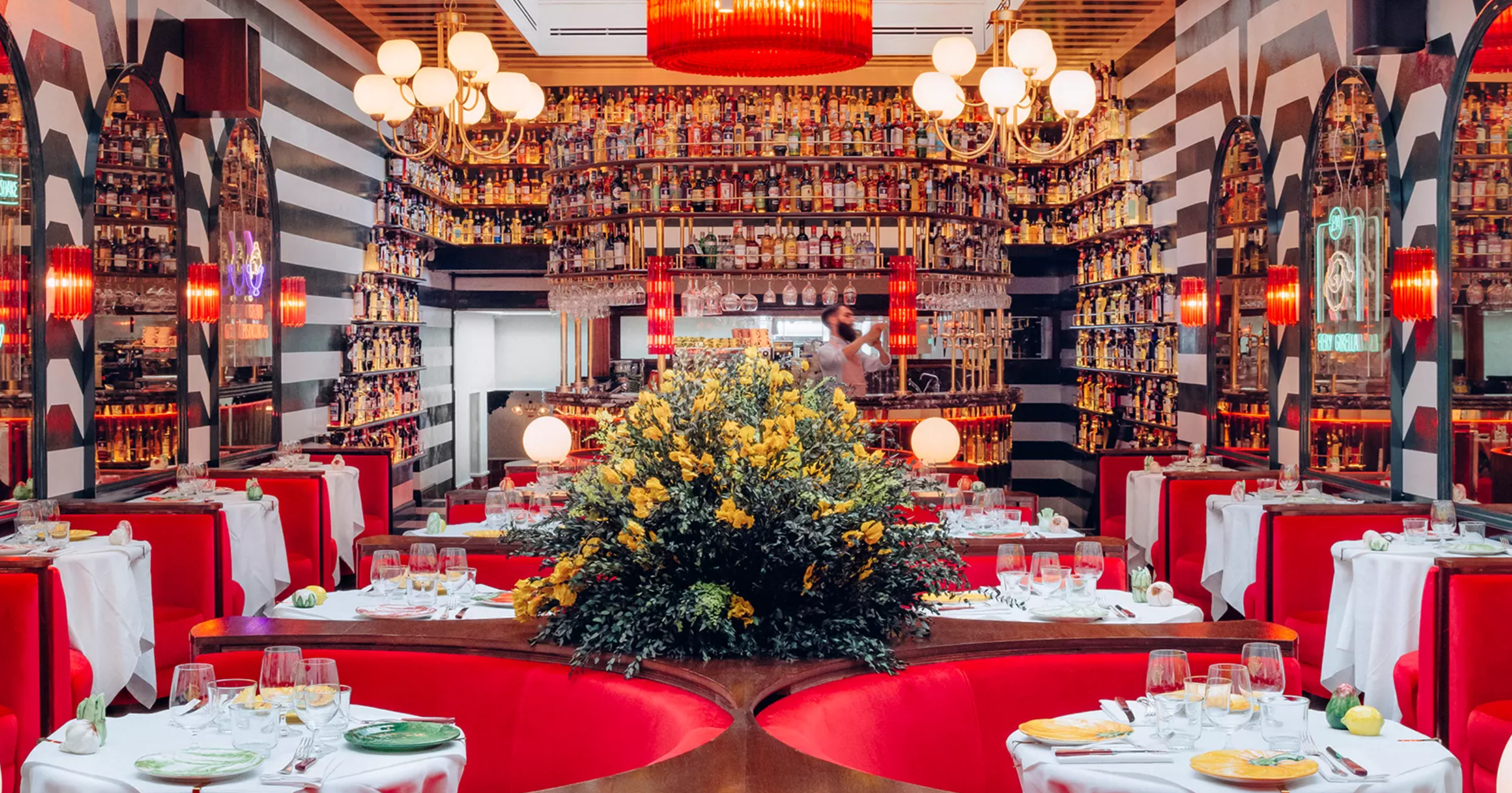 Big Mamma Group – the Parisian restaurant group behind smash hits Gloria and Circolo Popolare – has opened its third and largest London restaurant in Covent Garden.  Ave Mario – which takes inspiration from Florence as well as being the team's "own cheeky interpretation of the Church, Version 2.0" – is as instagrammable as its siblings, featuring stripey walls inspired by Siena's Duomo, neon signs and a bar with a bottle wall of 3,500 spirits as its backdrop.
The 7,000 sq ft site has entrances both on Henrietta Street and Maiden Lane, with 295 covers across three spaces and two terraces.  The group's youngest head chef – Andrea Zambrano, 23 – is responsible for a brand-spanking-new menu which includes the group's first "biga" pizzas, La Gran Scaloppina alla Millanese made with high-welfare rose veal and a 60cm tall gelato tower.
A few doors away, 3 Henrietta Street is gearing up for its September launch, which will see two new restaurants and two new cafes breathe new life into a Grade II listed building that dates back to 1780.  The venue will house Mark Greenaway's Pivot at first floor showcasing the best in British and Scottish produce with a monthly changing menu, whilst Cuban chef Louis Pous' El Ta'koy will serve up a menu that ranges from Asia to Latin America (reflecting the melting-pot cuisine of Hawaii) in the basement. The ground floor is home to Lilly's – serving cakes, pastries and all day brunch – from pastry chef Kimberly Lin (formerly of The Corinthia, Claridges and Dominique Ansel Bakery) as well as a new Gentleman Baristas coffee shop.
The new openings further strengthen Henrietta Street's position as a key dining destination, joining Frenchie, Cora Pearl, Oystermen, Flat Iron, Sticks n Sushi and The Ivy Market Grill.
Davis Coffer Lyons is proud to have advised Covent Garden London on F&B since its 2006 purchase of Covent Garden Market.