Flight Club confirms Cardiff opening
February 17, 2022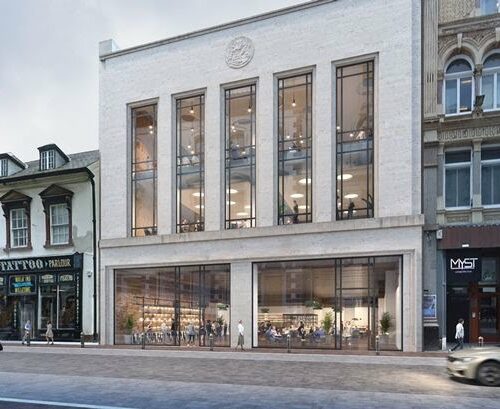 Flight Club, the darts concept owned by Red Engine, has confirmed it will make its Welsh debut, with an opening in Cardiff (date TBC). It will be Flight Club's tenth site in the UK and its largest outside of London
Propel has reported that the business has agreed a new 25-year lease for 16,327 square foot of space at 3-4 St Mary Street, including a 4,000 square foot roof terrace after agreeing a deal with landlord Thackeray.
The venue, which will have capacity for 500 people, will house 13 oches with three bars.
Chief executive Steve Moore, who co-founded Flight Club alongside Paul Barham, said: "We're thrilled the licensing application has been granted for Flight Club Cardiff. Whenever we look to join a new neighbourhood, we always work closely with the community to ensure that we're adding to it in the best way possible, and we look forward to maintaining these positive relationships moving forwards."
Thackeray was advised by EJ Hales and Davis Coffer Lyons while Flight Club was advised by The Leisure Partnership.